The Rundown: Westlake might as well be known as the West Side's executive suite. Home to Fortune 1000 companies such as American Greetings and Nordson Corp. as well as Cleveland Clinic and University Hospitals medical centers, its business-friendly atmosphere helps keep property taxes among the lowest in Cuyahoga County. Heck, there's even a cul-de-sac lined with $2 million homes called Chairmans Rowe. "Westlake ends up housing a lot of physicians and professional athletes," says Diana DeCesare, a Re/Max Beyond 2000 real estate agent who has lived in Westlake since 1979.
Neighborhood Profile:
High-End • West
2017 Total Home Sales: 350
2017 Median Home Sale Price: $271,000
Education Ranking: 14
Safety Ranking: 15
The Vitals: In a town where more than 52 percent of residents have a college degree, education is like a bright shiny apple on the teacher's desk. In 2015, Westlake High School and its four elementary schools became International Baccalaureate World Schools. "The IB program focuses on developing the whole student, addressing academic, social and emotional well-being," says superintendent Scott Goggin. In addition, a new 154,000-square-foot combined pre-K through fourth-grade elementary school is expected to open in fall 2019 next to Westlake Porter Public Library.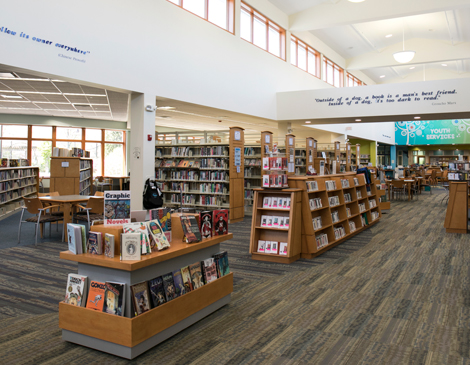 What to Do: A summer evening strolling through Crocker Park or watching the kids frolic on the splash pad is easy entertainment. What was touted as Westlake's town square when it opened in 2004 just keeps growing, including a new 10,000-square-foot social club for Crocker residents and a Barroco Arepa Bar & Concert Cafe slated to open this summer. Events such as Friday night concerts and Tuesday food truck rallies keep the social calendar full. "It is a nucleus of the community," DeCesare says.
The Hangout: Mitchell's Tavern on Center Ridge Road offers a taste of vintage Westlake with its pierogies, old-time Westlake and Cleveland photos on the walls and sand volleyball courts and a patio out back. "It's a place you can go and see someone you know," says Patty Zaccardelli, a 29-year resident and Howard Hanna real estate agent. If craft beer is more your game, the taproom at Sibling Revelry Brewery offers 16 beers on tap, visiting food trucks and a laid-back atmosphere where you can be just as comfortable playing a board game with friends as watching Cleveland sports on TV.
Talk of the Town: Voters passed Issue 53 in November, reserving a portion of the income tax to finance nine recreation projects, including $8 million to transform Peterson Pool into a family-fun aquatic center with a large bath house, lazy river, splash pad, lap pool and climbing wall. "It's a huge win for the community," says Michelle Cunningham, a mother of 2- and 6-year old children who have already been asking about when the new pool will be done.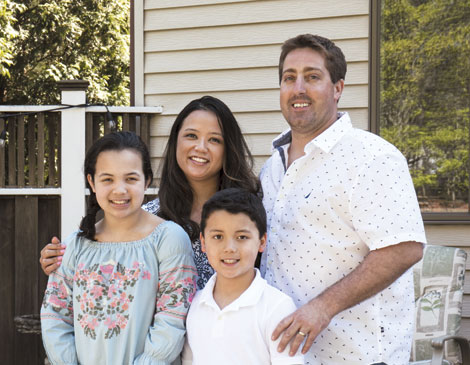 Meet Your Neighbors: They hadn't talked much since middle school. But 25 years later, Geoff Boecker and Josie Juan reconnected. Her first husband had passed away from cancer in 2015, and Geoff reached out with condolences. "She asked for help with some affairs," says Geoff. A friendship rekindled and then more. "We ended up falling in love," he says. Josie, 37, was raising her two children, now ages 10 and 8, while working as a nurse at St. Vincent Charity Medical Center. Geoff, 37, works in his family's business, Crown Cleaning Systems. She lived in Fairview Park, and he was parked in Bay Village. After getting married in July 2017, they moved to Josie's place off Lorain Road. But it quickly became cramped. "We wanted a bigger house and more yard," Josie says. They both fell for the house on Prestwick Crossing in Westlake. It was the eighth house they looked at one Sunday afternoon and a bit over their price range. But when Geoff crunched the numbers, he realized it wasn't a stretch. There were multiple offers on the home, and their real estate agent submitted a heartwarming letter telling the Boeckers' story along with the offer. It touched the sellers, who accepted the offer. They've quickly come to appreciate the recreation opportunities Westlake offers and are looking forward to using the walking trail and amenities at the Westlake Recreation Center this summer. "We are close to Crocker Park, but also far enough away," says Josie, relating that the 5 acres of city-owned wooded property behind their home is peaceful. "We don't really need to leave here for anything," Geoff says.