Sure, nothing can touch your grandmother's pie — but Katie Ruthsatz is still going to try.

The head pastry chef at Lakewood's Rood Food & Pie takes those comforting desserts you're used to having at family get-togethers to the next level. From a orange sage pumpkin pie to a baklava version made with spiced honey custard and rosemary whipped cream, her inventions are refreshing, but still familiar.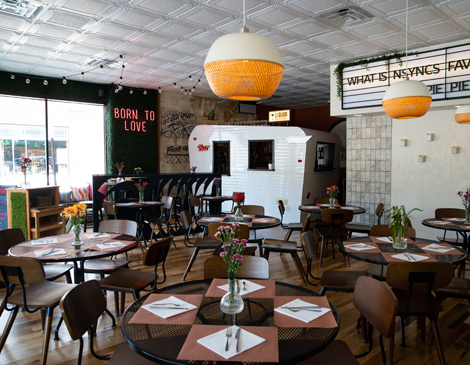 "The challenge was seeing how far we could stray from a classic pie while still keeping the nostalgia aspect that people crave when they think of pie," she says.

One of Rood Food's most popular renditions has been the Salt & Honey pie ($5.50 per slice, $30 per pie), which went through a yearlong process of more than 30 variations before coming into its final, fully baked form. Wildflower honey, browned European butter, eggs, egg yolk and vinegar create a velvety custard pie that's thick and nutty. Topped with Maldon sea salt flakes and served with a small vial of bee pollen, the pie hits all the right sweet and savory notes.

"There's something so addictive about that pie," says Ruthsatz. 17001 Madison Ave., Lakewood, 216-712-4506, rfpie.com

Read More:

From a teenage cover band that rocks to a cozy creperie and a fresh-picked bouquet made out of cupcakes, the editors select 50 of the best foods, drinks, shops and entertainers in the CLE.

The votes are in! Our readers pick their faves in more than 60 categories. Best burger, best DJ, best spa & more!

Celebrate with us at the Best of Cleveland Party Friday, Oct. 25 at the Rock & Roll Hall of Fame.