How do you capture the Best of Cleveland in one succinct image? You go to Lisa Quine, the creative consultant whose murals — including "Dream Big" in Gordon Square and "Good Things Take Thyme" at Bay Village's Thyme Table — stand among Cleveland's best public art. A native East Sider who now resides in Hudson, Quine's hand-lettering work, like our cover, has been tapped by brands across the country. We caught up with the artistic mind behind this month's cover.
Q. Why are you and Cleveland Magazine a fit?
A. They wanted something magical and celebratory for the cover, and I think my style tends to lend itself to that. Especially when creating public artwork, I want there to be a sense of magic and whimsy.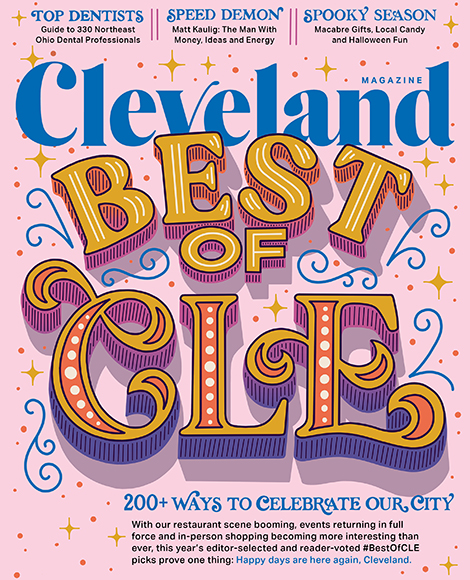 Q. What is the Best of Cleveland to you?
A. Definitely the people. You can't have a great city and great culture without that. It's an underdog Midwestern vibe. People are really nice, and they value hard work, but they also know how to have fun. There is just so many new businesses all the time, and there is a lot to explore.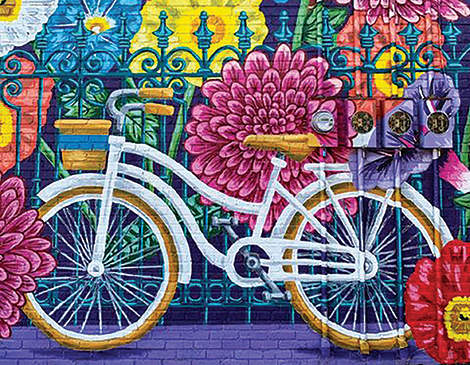 Q. Where does your artistic inspiration come from?
A. Music and Cleveland, but specifically its architecture. I just like that sense of "wow" when going Downtown and being in the heart of it. There is a sense that you can make your dream come true here in Cleveland, and it is a magical feeling so I tried to bring that into the cover, as well.