The Business Hall of Fame inductions started in 1996 as a Bicentennial project with the city of Cleveland, designed to celebrate the achievements of the men and women who helped shape our city. Since then, we have continued to celebrate the legacy of the leaders among us. These inductees have achieved career success that is impossible to overlook. Throughout their careers, they have built and supported our communities as titans of their chosen fields.
In addition, the health of our region depends as much on the leaders running our nonprofit organizations, community programs and breakthrough initiatives as it does our corporate citizens. That's what the Community Leader of the Year Awards honor. These recipients have made a significant impact in the categories of arts, education, public service/government, diversity and inclusion, environment, nonprofit organizations or gifting foundations.
Business Hall of Fame Inductees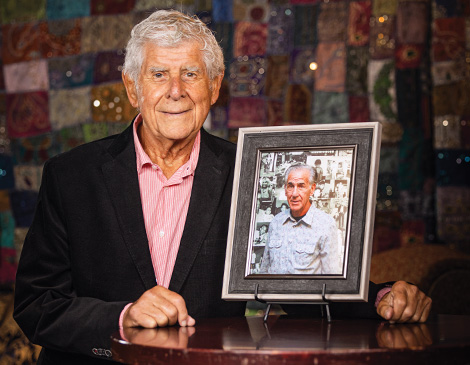 Jules and Myron "Mike" (posthumously) Belkin
Belkin Productions
Jules and the late Myron "Mike" Belkin, who established Belkin Productions, were at the forefront of Cleveland's rock-n-roll show heyday.
Jules and the late Myron "Mike" Belkin almost lowered the curtain on Belkin Productions before it really began.
The brothers — young men working in their parents' Belkin's Men's Shop at West 25th Street and Clark Avenue — had presented two shows by The New Christy Minstrels and The Four Freshmen at Music Hall one February 1966 night on a lark. It was undertaken based on the experience Mike had gained booking bands into an Ashtabula ballroom for promotional events staged by the landlord of a discount store they'd opened in town. They thought they made $57. (A review of records years later revealed they actually lost $250.) A subsequent booking of The Mamas & The Papas resulted first in drug-induced postponement, then cancellation.
Read more here.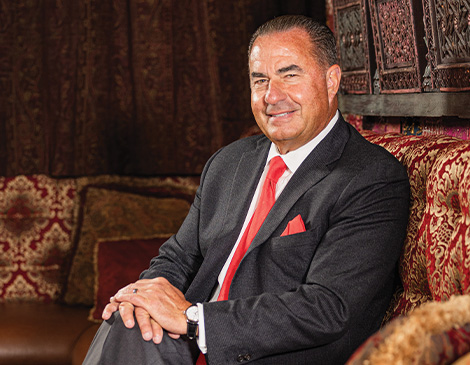 Robert J. Klonk
Oswald Cos.
Oswald Cos. Chairman and CEO Robert J. Klonk's successful path has included bold insights into an evolving business.
If the Business Hall of Fame had a bricks and mortar presence, one of its important artifacts would be a cocktail napkin. On that napkin were the scribbles and notes of two legendary Cleveland businessmen — Robert J. Klonk and Pat Perry — from their first meeting with each other in 1999.
"We mapped out what would ultimately become ERC Health," says Perry, former chairman and president of ERC, a premiere consulting, training, data and human resource company. "We both wish to this day that one of us saved that napkin.
Perry was brainstorming with insurance visionary Klonk, even then known for his innovative thinking.
Read more here.
Community Leaders of the Year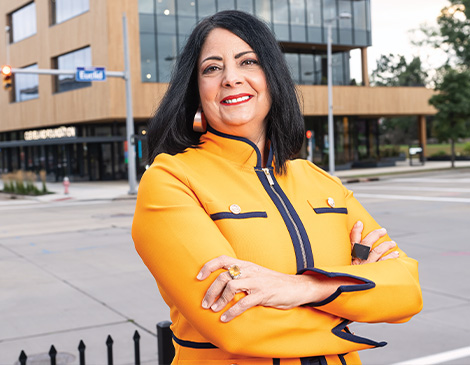 Lillian Kuri
Cleveland Foundation
For Lillian Kuri, building a sense of community began on the farm and extended all the way to the Cleveland Foundation's new headquarters.
Lillian Kuri grew up seeing firsthand what it means to create a community.
Kuri's parents — a doctor and a teacher — emigrated to the United States from Lebanon, leaving behind a large extended family. The couple's new home was on 40 acres of land in a township called Freedom in Portage County. It was a happy place for Kuri and her two brothers, filled with all kinds of fruit trees, as well as sheep, chickens, goats and lots of dogs and cats.
But what left the biggest impression on Kuri was the constant presence of visiting family and friends.
Read more here.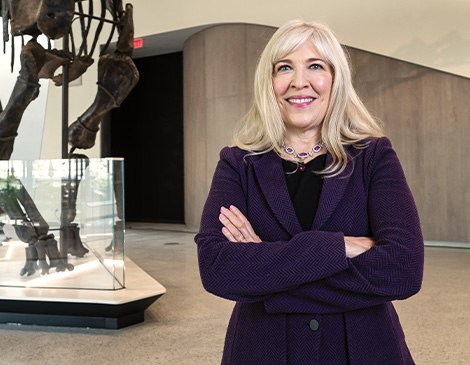 Sonia Winner
Cleveland Natural History Museum
Sonia Winner is driving the charge to transform the Cleveland Museum of Natural History into a space that promotes learning, accessibility and inclusivity.
When the $150 million Cleveland Museum of Natural History (CMNH) Transformation Project is completed in late 2024, "you will be able to see our dinosaurs and butterflies from the outside," according to CMNH President and CEO Sonia Winner. That opportunity is possible because of the new, huge glass windows designed to let in as much natural light as possible.
"Data shows people don't want to go into spaces that are dark. We will have a museum where nature comes in and where we showcase our objects," says Winner, who assumed her title in 2018. "More than a 100 years ago, museum founders focused on the diffusion of knowledge — sharing that knowledge and not just having scientists talk to other scientists. This opportunity is community-based learning that allows us to engage with visitors and others in the region to think of our health and the health of our planet. We are transforming how people view natural history."
That clear vision (physically and strategically) was brought back into focus after Winner and her team took over leadership of the transformation, which at the time was over budget.
Read more here.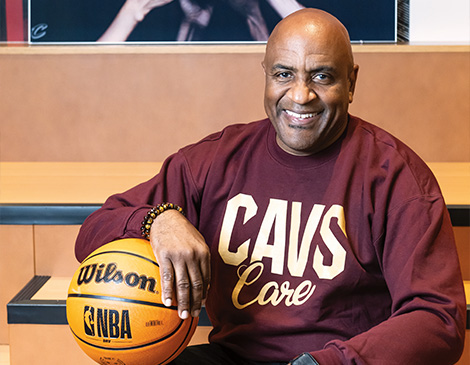 Kevin Clayton
Cleveland Cavaliers and Rocket Entertainment Group
Kevin Clayton is making a difference on and off the court through his role as head of social impact for the Cleveland Cavaliers.
What Cleveland's professional sports teams do on and off the playing surface matters to the community. Kevin Clayton, senior vice president, head of social impact and equity for the Cleveland Cavaliers and Rock Entertainment Group, says, "all our sports teams hold a special place in the hearts of the community, and especially the Cavs because of their 2016 NBA Championship."
With that love and idolization comes a responsibility, says Clayton, who grew up in Cleveland and Shaker Heights but pursued careers elsewhere for 35 years. He returned to his hometown and the Cavs in 2019 to start the diversity, equity and inclusion (DEI) team. In 2022, his position was elevated to his current title.
Read more here.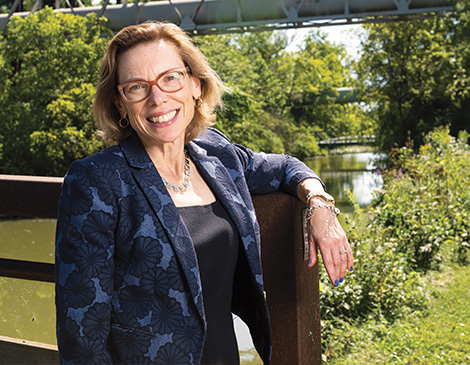 Kyle Dreyfuss-Wells
Northeast Ohio Regional Sewer District
Kyle Dreyfuss-Wells has led a massive cleanup and protection effort to safeguard one of our most precious resources — our waters.
You can give Kyle Dreyfuss-Wells, CEO of the Northeast Ohio Regional Sewer District (NEORSD), and the 750
Sewer District employees a lot of credit for the region's cleaner water and its vastly improved sewer and stormwater management. CEO since 2017, Dreyfuss-Wells has also supported billions of dollars in infrastructure that protects public health and the environment.
She oversees a $270 million capital budget, a $170 million operating budget and a $43 million stormwater budget. An important focus of her work is the multi-billion-dollar Project Clean Lake, a 25-year program that became official in 2011 as an agreement with NEORSD, Environmental Protection Agency, Department of Justice and the state of Ohio. The goal is to reduce the total volume of raw sewage discharges from 4.5 billion gallons annually to less than 500 million gallons annually.
Read more here.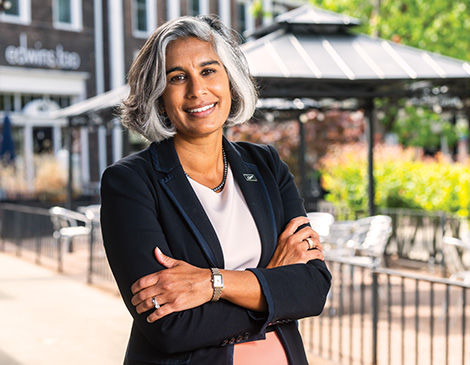 Tania Menesse
Cleveland Neighborhood Progress
Tania Menesse had to overhaul her own life before she could launch her life's work of making Cleveland a better place to live — for everyone.
Tania Menesse had a toddler, a baby on the way and a "good job" in telecommunications products and process management when she decided to change her life completely. She and her husband were living in Denver at the time — and she watched with awe as the city's downtown was turned into a vibrant place to live, work and play.
"How do I get into this city building and economic development?" she remembers asking herself.
It struck her as work with a clear and important purpose. "I really wanted to be able to explain to my children what I do for a living," she adds.
They returned home to Northeast Ohio, where she earned her master's degree in urban affairs at Cleveland State University's Maxine Goodman Levin School of Urban Affairs.
Now, 15 years later, she can tell her grown children exactly what she does as the CEO and president of Cleveland Neighborhood Progress (CNP). She works to revitalize Cleveland's neighborhoods.
Read more here.