Private school — we can't afford that. That's for them. Not for us. Not exactly.
In fact, this is not at all the case with variable tuition structures that adjust fees based on factors far beyond income, endowed scholarships and merit-based aid.
"When families searching for private schooling see the sticker price, there's an assumption that, 'Oh, my gosh, I am not used to paying that,'" says Dan DeCrane, director of admission, Gilmour Academy. "We try to fit the family's wallet, not ours."
While tuition accounts for up to 80% of most private schools' budgets, every family is considered on a case-by-case basis.
In other words, the price isn't necessarily the price.
"A family doesn't have to go into debt to afford a private education," says Megan Zahler, Lake Ridge Academy's director of enrollment. "With the financial aid process, we make it affordable for families to continue living as they were before. This is reachable."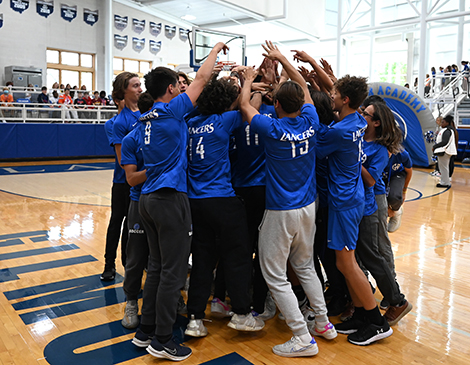 (Courtesy Gilmour Academy)
Tuition Math
At Laurel, variable tuition considers family size, number of children attending tuition-charging schools, assets and liabilities not reflected in household income, college savings needs and basically what a family can afford while sustaining their current lifestyle. With this equation — along with tax documents — the school might cover $1,000 to 95% of total tuition.
This process is standard among independent schools. "And it's not just year to year," DeCrane says, relating that the school looks at the long-term investment so families aren't offered an in-reach tuition price that escalates beyond their budget in following years. Yes, they do review each case annually in case circumstances change significantly. "But we always guarantee that the same amount will be awarded as needed for a family each year."
Lake Ridge Academy calls its program Family Individualized Tuition (FIT), and it's the same process.

Need + Merit
Beyond adjusted tuition rates, independent schools also layer need and merit-based scholarships to create a financially attainable package. Laurel's Dream, Dare, Do merit scholarship is awarded annually and ranges from $5,000 to $20,000 per year, regardless of financial need.
"It's to reward girls coming into our upper school with exceptional promise who have a lot to offer this community," says Abigail Steinberg, Laurel's director of enrollment.
There are also five Sarah Lyman Scholarships that cover four years of upper school, also regardless of financial need. These are combined with a smattering of other grants.
At Gilmour, incoming students are tested, and if they score in the 65th percentile or higher, they can earn an Inspire scholarship of $2,500 to $27,000 per year that is renewable for four to six years. "You can take those and apply financial aid and scholarships on top of it," DeCrane says.
The Excel reward is reserved for students who score in the 93rd percentile or higher for up to $30,000 annually, and four of these awards are granted to incoming seventh and ninth graders, for their entire careers at Gilmour.
Plus, there are more than 45 additional endowed scholarships ranging from $1,000 to $12,500. By participating in the Howley Scholars of Distinction program, families with an expected family contribution (EFC) of $1,000 or less from typically lower-income neighborhoods scholarships to attend the school. Many private schools participate in this program, DeCrane says.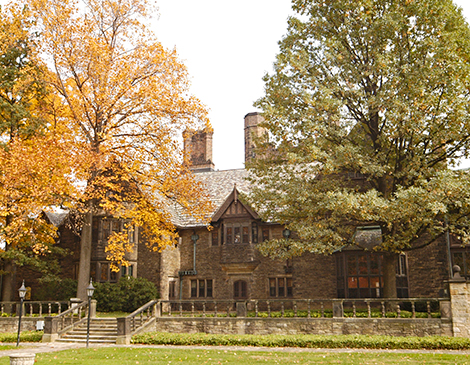 (Courtesy Gilmour Academy)
Pay Now, Pay Later
Find out how the tuition fee schedule is structured, says Megan Zahler, Lake Ridge Academy's director of enrollment. "When do you need to be paid in full, and is there flexibility with payment plans?" she says. And while you're at it, find out what tuition includes. Most schools provide a balance sheet that lays out covered expenses.
"Find out how much it costs to graduate or play sports," DeCrane says.
What about uniforms, transportation, optional class trips and standardized testing? Is lunch part of tuition? And how does the school handle tuition increases?
"We are very upfront, and while tuition and fees do slightly increase, we are not about to pull the rug out from families after they decide to invest in an independent school," Steinberg says. "It's important to have that conversation with the school about what increases could look like."

Consider Tuition Insurance
Private insurers offer plans that refund a portion of tuition if your child does not complete the school year. Some schools like Laurel build this into their tuition packages, so you're already covered (and so are they). "It's a safeguard for the school and the family," Steinberg says. This minimizes financial loss if the school just isn't a fit or a family relocates during the year.
Start your day the best way by signing up for our free daily newsletter. Arriving in your inbox every morning to keep you in-the-loop on the best guides, home and style tips, and news briefs for all things Cleveland. Click here to subscribe.