Books and exams, stress and college applications — Sezny Watkins was consumed by academics at Cleveland Heights High School.
"I had been pushing myself really hard," she says. Her schedule was crammed with postsecondary courses on politics and social sciences at Cleveland State University and Case Western Reserve University her senior year, with her sights set on Brown University, Princeton University, Oberlin College or Kenyon College.
But not everything went according to plan. She was only accepted at Cleveland State and high school graduation was looming. She needed to regroup.
"I needed to take some time for self-reflection," Watkins says.
So she decided to take a gap year. While a gap year means something different for every student, the basic definition by the organization American Gap Year is a semester or year taken between high school and college to deepen one's awareness.
"I wanted to give a year of service before heading to college," she says. Since Watkins and her family had been volunteering through HandsOn Northeast Ohio since she was 12, she applied for AmeriCorps and was brought in to HandsOn to run the Youth Volunteer Corps AmeriCorps service.
She spent long workweeks helping facilitate middle school service-learning courses, developing teen volunteer projects and creating other programs for HandsOn. Watkins lived at home and received a small stipend during this time.
"I grew a lot," she says. Her year of service paid off. She reapplied to Oberlin and was accepted the second time, and declared a political science major.
Jeff Griffiths, HandsOn executive director, says AmeriCorps volunteers have helped shape the 10-year-old organization. "They help with capacity building and really come in as equal members of the team to contribute and support the work we are doing," he says.
Service is a tremendous asset that can better prepare students for college and life, Griffiths adds. "It's a viable option to consider as the next step to give students an opportunity to pause, serve, reflect and contribute while they are figuring out life," he says.
A gap year can include service projects, cultural immersion experiences, skill-based programs, internships and job shadowing, volunteering and travel. It can mean working and spending time outdoors.


It can include exploring interests that one didn't have time for during those overprogrammed high school years.
"It's not a vacation year," says Renee Bischoff, director of college counseling at Hawken School.
But she advises that it's a choice becoming more popular thanks to a certain former first daughter who deferred her acceptance to Harvard University until fall 2017 to take a gap year and intern at the U.S. Embassy in Spain.
"I think Malia Obama has put 'gap year' into the lexicon, and now it's something you can say and people do get it," Bischoff says. "That is valuable for kids who could use a gap year but feel they should go to college right away."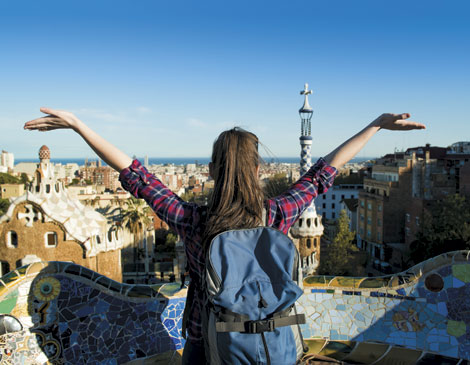 Gaining Direction & Career Skills
The term "gap year" might be new, but what it represents is not.
Dorothy Chadwick, director of the Glenview Center for Child Care and Learning in Bay Village, took a gap year in 1976 before attending Yale University. She was among the first group of women at Phillips Academy in Andover, Massachusetts, one of the top private boarding school in the country.
"It was like going to college," Chadwick says. But it also took a toll.
"I just felt so lost and exhausted," she says.
A family friend was working in Washington, D.C., for Ralph Nader, and Chadwick took an internship with his assistant. She began her internship doing research for Nader's lobby group, Congress Watch. She earned $65 per week, enough to help pay for a small bedroom. After quickly showing she could take on responsibility, Chadwick got promoted to office secretary.
"I had to grow up pretty quick," Chadwick says of living in Washington, D.C., as an 18-year-old. Her father was a law professor, and she planned to follow that path at Yale. But, looking around Washington, she decided differently.
"I knew right then I was not going to be a lawyer," she says. "While I was in Washington, I was also baby-sitting on the side."
It revealed her true passion: education. Chadwick says the gap year was the best decision she made.
"That gap year gave me a dose of reality," she concedes. "When I reapplied to Yale and was accepted, I was so happy to be in college. I never missed a class."
The time reset her life path. And after 35 years, she still loves working in early childhood education.
In fact, 60 percent of gap year students say the experience influenced or confirmed their choice in major, according to a study by the authors of The Gap Year Advantage, Karl Haigler and Rae Nelson. Their research showed that 90 percent of gap year students returned to college the next year.
"Kids who take gap years tend to have a higher sense of who they are as people,"
Bischoff says. "They are very successful once they get to college."
For 97 percent of students, the gap year increased their maturity, according to the American Gap Association. Likewise, 84 percent of students said the year helped them acquire skills to be successful in future careers.
"Volunteers get 11 months of intensive skill-building," says Toi Comer, executive director of City Year Cleveland, where AmeriCorps volunteers work alongside students in urban schools to help them continue their education.
According to a study by the National Association of Colleges and Employers, the top three skills employers want to see are the ability to work in team structures, problem-solve and communicate, Comer notes.
"City Year is definitely a leadership development program," Comer says. "They are gaining those soft skills."
Volunteers support teachers as second-tier adults in the classroom, receive a small stipend, and gain opportunities for networking and mentorship, Comer says. City Year has a university partnership network of more than 100 higher education institutions throughout the country, including Case Western Reserve University and Kent State University.
City Year holds a career fair, which includes local businesses and social services organizations, and partners with professionals to provide career development such as resume writing and interviewing skills.
"That gap year is a vital decision," Comer says. "We make sure for those who come to volunteer at City Year that we invest in them to help with their own trajectory."
Meanwhile, some colleges support gap year travel by offering tuition-free programs.
Princeton, for example, provides a Bridge Year Program for select incoming freshmen at one of five international locations.
A 2011 Hawken grad used her Princeton gap experience to travel, serve and stay on track for engineering, Bischoff says.
"She wanted to be an engineering major, but she was very involved in service," Bischoff relates. "She spent that bridge year in Africa doing foundational service work in that community with other Princeton students. The program was supported, organized and fully funded by Princeton."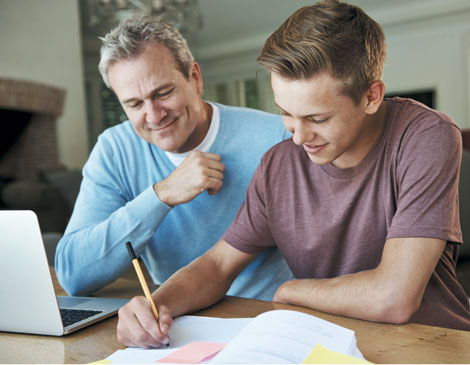 Working on Choices
A gap year isn't just time off. It's commonly called a "year on" by gap year organizations.
For Lauren Zipp, that year was meant to determine a career direction — either education or health care. During that time, the 18-year-old wanted to work and save for college since she'd be footing the bill.
Zipp, a Nordonia High School graduate, had volunteered at Akron Children's Hospital and worked as a teacher's aide at her church. She was drawn to both professions. Rather than immediately enrolling in college, Zipp worked part time at Planet Fitness and as a deli clerk. She continued to work as a teacher's aide at her church.
"The biggest thing was the negative connotation associated with taking a year off," she says. "Some thought that if I took that year, I wouldn't go back or I'd get stuck in a job — or I'd just get stuck. But I knew I'd be back to school. I just didn't want to rush in and waste money."
She admits there was overwhelming pressure to apply for college, secure scholarships, define a major and enroll in classes. But she pressed the pause button, and she's better for it, she says.
Now a student at the Jack, Joseph and Morton Mandel Scholars Academy at Cuyahoga County Community College, Zipp is part of the A2BW program, where she'll complete a two-year associate degree and earn her preschool teaching licensure.
Then she'll transfer to Baldwin Wallace University to complete a bachelor's degree in early childhood education.
"Had I not taken the gap year, I would have studied nursing or radiology," Zipp says. "It helped me be more self-aware and discover what I wanted to do. I always wanted to work with kids."
Lots of stress comes with applying to colleges and finishing high school. Some kids aren't ready. For parents of a young adult navigating the decision, it's helpful to recognize that a year can change the picture.
Amy Vandenberg's son is a senior at Rocky River High School. When she asked him, "Do you want to take a year to decide?" she saw the palpable relief. Everyone exhaled.
"It didn't seem fair to push him if he just wasn't ready," she says.
Conversations around what's next had be
come tense, and the cost of education makes this next step a serious move.
"When you think about it, a top-line school could cost you close to a quarter million dollars," Vandenberg relates.
Actually, more students are choosing to wait a year or more to attend college, particularly with the rising cost of tuition.
"The reality is, a good number of students are nontraditional," says Angela Johnson, interim vice president of enrollment management at Cuyahoga Community College. "The average age of students in community college and universities is changing because students are coming back to school for various reasons, be it following a gap year or returning after many years off."
Staying Focused on What's Next
A gap year can be a time to build a resume, learn a new skill or bone up on some foundational classes to prepare for a tough college major. What a gap year should not be is a relapse year of high school.
"The longer you don't use a skill or if it lies fallow, the less sharp it is," says Laura Conley, director of adult focus at the University of Akron.
For example, a student might test out of several college-level foreign language or math courses based on advanced placement courses completed during high school. It could mean being less prepared to dive into college-level coursework.
"You might have to go back and brush up, so there are academic considerations," Conley says.
Honest conversations among students, parents and counselors should take place to determine whether the gap year is going to fuel a student's college experience or set them back. Conley notes that those with less-than-stellar study habits will get a rude awakening in college.
"If you never had to study before and you take a gap year and come back to college, it could be doubly difficult for you to kick in," she says.
On the other hand, it might be much easier after a break. Watkins says her decision to volunteer through AmeriCorps before attending Oberlin made her a more organized, prepared student.
"I came into school much more mature, and that probably showed in my application," she says. "I'm better at interacting with people, and I had a much better sense of where I was headed."
Occasionally, gap years can be a surprise, especially for those applying to the Ivy League. "You get a letter saying, 'You are admitted, but not this year. Next year,' " says Bischoff. "That can throw a family into a tailspin."
That's why it's important to talk through the opportunities with a college counselor.
At Hawken last year, a handful of high school graduates opted for a gap year rather than immediately starting college.
"They were all for very different reasons," Bischoff points out.
One bright, young woman lost her father as a junior. She pushed through her senior year and was accepted to Northwestern University. That's where she'll attend — after she takes a year to do some service work, travel and spend time outdoors.
"She is feeding her soul," Bischoff says. "For her, the gap is restorative."
One is taking pre-engineering classes and Japanese. He was accepted to McGill University and will attend in fall 2017. "He felt he needed some foundation work and was interested in spending time traveling with his dad," Bischoff says.
Meanwhile, three students are taking gap time that they didn't exactly plan when the colleges of their choice admitted them to begin in second semester.
One student was targeted for a language program in Spain for fall with a winter start on campus. Another is doing a similar study program in London, organized through the university. And the third was offered a place at her first choice college second semester. So, she's taking community college courses on a campus near that school until she begins.
The Cost of Time Off
Gap years don't have to be expensive. Students can provide worldly experience close to home for a low cost. That said, one significant financial consideration is access to college scholarships after the gap year.
"Research the opportunities and limitations on scholarship eligibility," Johnson says. For instance, if a college admits a student for fall and offers a scholarship but the student defers, that scholarship may not be available for use.
"Some scholarships must be used within a couple months of graduating high school," she notes.
There are scholarships specifically designed for students who start later. For example, College Now offers an adult education scholarship for students age 19 and older.
Research those possibilities before making a gap year decision, Johnson suggests. "It's critically important to understand and research the limitations that exist around admission," she says, adding that students can apply for financial aid at any age.
Bischoff encourages even students who know they will take a gap year to go through the college application process in high school. "Sometimes you have a risk of them not taking the college process seriously or putting the emotional time and energy into looking at schools," she says. "They have to take that seriously because they could get to the end of their senior year and decide they want to go to college."
If a student decides to take a gap year and live at home, Bischoff reminds families to set some rules of engagement. "Set boundaries and talk about what your interactions will be like with them as a young person not enrolled in school," she says. "Your relationship has to grow with your child instead of you being a provider of a car, food and clean laundry. You need to help them transition into adulthood and part of what that gap year is intended to do is move that train forward."
That can include attending Gap Year Fairs on the East Coast, an event that brings together reputable gap year programs, meeting with high school guidance counselors and speaking with college admissions professionals who can lend insight into what a year off means for enrollment.
"A gap year can give students an extra year to grow in a structured way," Bischoff says.


10 WAYS TO SPEND A GAP YEAR

African Impact: Participate in projects such as medical assisting, adventure travel and lion rehabilitation / africanimpact.com
ARCC Service Adventures: Take a gap service year or semester in Africa, Asia, India, Latin America or Patagonia / adventurescrosscountry.com
City Year: Part of AmeriCorps, it provides a stipend and scholarship for 11 months of service in inner-city schools / cityyear.org
Gap Sports: Play, coach and qualify in sports overseas; work on community projects in sports in developing countries; receive training and paid work experience / gapsports.com
Gap Year: A DIY gap year program with opportunities to teach (without a degree) or work in fields such as journalism and health / gapyear.com
Green Force: Conservation and recreation projects / greenforce.org
Student Conservation Association: Build trails in state parks / thesca.org
Up With People: Live with host families in different countries / upwithpeople.org
WorldStamp: A nine-month, three-country inclusive gap year program / dreamvolunteers.org/gapyear
World Wide Opportunities on Organic Farms (WWOOF): Work on a farm in exchange for meals and housing / wwoofusa.org
>> Not sure how to spend a gap year? Students can match their interests and skills and find a match at GapMatch (gapmatcher.com), a resource from the USA Gap Year Fairs organization.