Scott Huntley looks at the Flats East Bank's trendy new restaurants, luxury apartments and gorgeous riverfront views and sees the perfect canvas. The director of the Columbus Arts Festival, which draws more than 400,000 annually to the newly renovated Scioto River waterfront, wants to re-create that picture Aug. 19 to 21 with the inaugural Flats Festival of the Arts, featuring hundreds of international and national artists and a performance pavilion highlighting regional acts. "Downtown Cleveland has been in need of a high-end arts festival for a while," says Huntley. "The crowd that [the Flats] is drawing is really the crowd that the artists are looking for." Meet three artists you'll spot on the East Bank.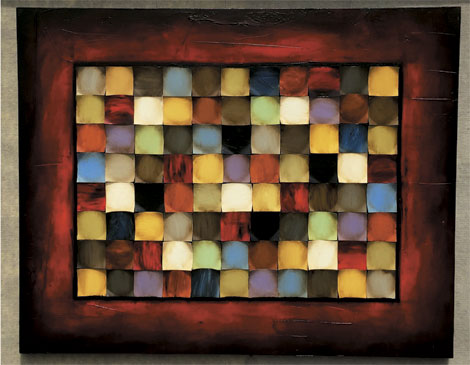 Armando Pedroso
Discovery Channel: When Armando Pedroso lost his job in corporate sales in 2001, he began selling sketches of houses to real estate agencies to use as closing gifts. He eventually gravitated toward abstract works featuring materials such as roofing tar and recycled metals. The Chicagoan's pieces have appeared on TV shows including Chicago P.D. and Cougar Town.

Following The Path: The metal tiles of Pedroso's Moments of Me matrix series represent "all that had to happen to get you to where you are today," he says. "The squares are little paths that connect all of us."

End Goal: "It's not like selling a copier anymore," he says. "If you ever buy a painting, it's a heart connection."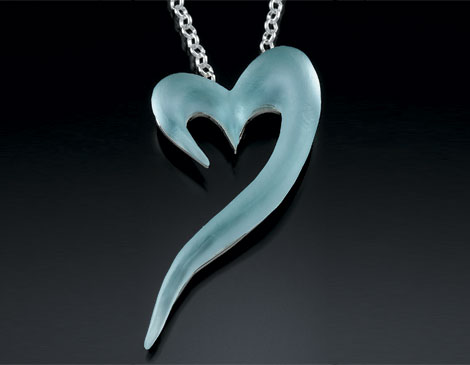 Don and Serena David
Business Partners: Don and Serena David are together 24/7. That's because the couple collaborates on the cast glass and silver jewelry of Cleveland-based Don David Designs, using wax molds, sandblasting and silver backing to create pieces that sell at art shows throughout the country.

Queen Of Hearts: Don designed the "Serena Heart" pendant, which features a sweeping, open-ended glass heart charm, as a surprise gift for their wedding. "He originally didn't want to put it in the line," Serena says. "But I loved it so much that I wanted to share it."

One And Done: The Davids use one-time, handcrafted molds in their lost-wax casting process making each piece truly unique.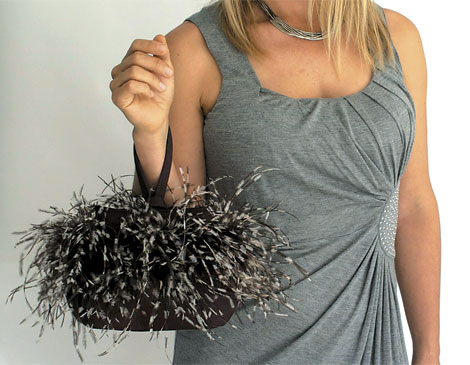 J.J. Reichert
Hit Maker: Ohio State University grad J.J. Reichert had never sewn before she created her first set of handbags for a craft show in 2004. But they sold out, so she made more mixed pattern totes and fun feathered or flowered clutches for her Goldyfish by Jessica Joy line, which now sell at national juried art shows.

Outside The Box: Reichert collects eclectic fabrics, feathers and beading, creating signature combos. "Right now, I love this gold circle fabric with a black background," she says. "I juxtapose it with a striking black-and-white stripe in the inner pocket."

Shake Your Tail Feather: A favorite is her ostrich feather wristlet. "It has so much character," she says. "People will buy it and name it like it's their pet."