If you've always wanted to write a book, now's the time. November's National Novel Writing Month launched in 1999 (the first one was actually in July) to inspire would-be authors (and anyone) to find their voices. Although it may seem like a daunting and overwhelming task, many authors look back at the process of brainstorming their debut works in a positive and nostalgic light. We talk to three local authors about writing their first books.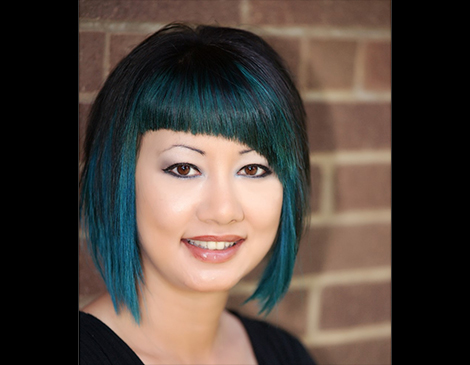 Vivien Chien
Vivien Chien began writing stories at 16 and received her first book deal with St. Martin's Press, part of Macmillan Publishers, in 2017. Her first mystery, Death by Dumpling, was published in 2018.

The way I do things, I'm what they consider a "pantser," so I write by the seat of my pants. I don't know a lot of the time where the direction of the story is going to go. I basically just sit down and start writing through the character's eyes. I give the character a little bit of background, I get into the role of the character and I move the story forward through that in the surroundings. It just sort of spawns from itself.

Believe in yourself. Don't expect to get it from anybody else, you have to have it. Don't give up, as hard as it gets, because it is hard. Don't get stuck trying to make the first chapter perfect. Just write the whole story through, and as long as you have that, you will finish because you can go back. When I go to conferences or talk to people who want to be writers, they're so worried about getting everything right the first time. It does not happen that way.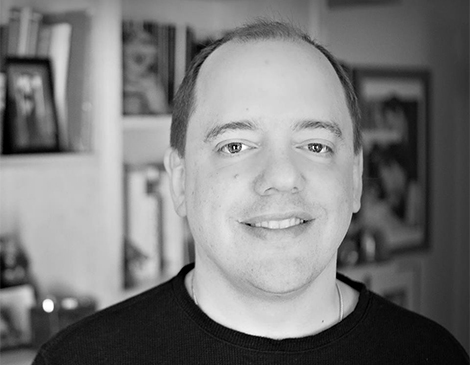 Brad Ricca
Case Western Reserve University writing and literature professor Brad Ricca might be well known for Super Boys: The Amazing Adventures of Jerry Siegel and Joe Shuster — The Creators of Superman, but his first book American Mastodon, is a collection of poetry that was published by independent publishing company Black Lawrence Press in 2011.

I just started writing a lot. To me it was just a dream, but I just kept writing the stuff for years. It just kind of accumulates. You start thinking about — if anybody ever read it, what kind of experience would I want them to have? I didn't think it would ever get published. But at the same time, you have to kind of believe that it will.

You could outline, you could think about it, but the real advice is just start. In the end, you just have to do it. And nobody wants to do it, because it's horrible sometimes, but if you just start it, if you get something, that's better than nothing. So, I write every day, and this is stuff I would hear for years but never followed it, because it like sounded so stupid, but it works. If you write every day, and then give yourself maybe even "I'm gonna write this many words, who cares if it's bad?"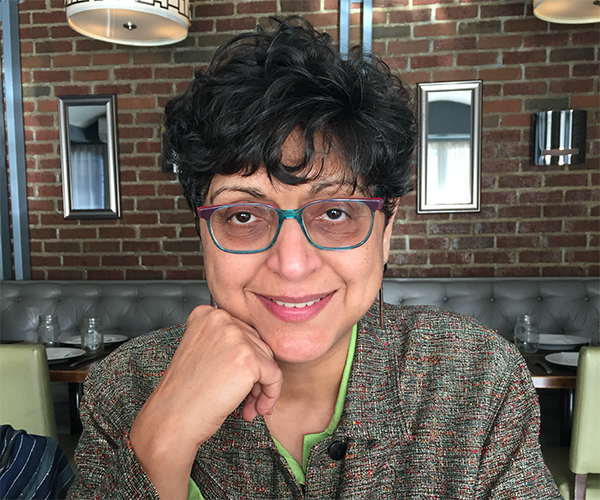 Thrity Umrigar
Thrity Umrigar, a former journalist and current English Professor at Case Western Reserve University, is best known for her critically acclaimed 2006 novel The Space Between Us. Her first novel, Bombay Time, was published in 2001, and takes an intimate look at the lives of individuals from the Parsi community, a small religious group in India.

I picked up a manuscript that I hadn't looked at in several years, the kind of clarity that you get from distance of time is what I got, and I knew what parts still worked and what parts didn't work, and started making it a character study so that each chapter told the story of one individual. I wanted a book that was more focused on character development.

If you're one of those people who just feels like they have this story to tell, it'll drive you crazy if you don't tell it. Then I would say more than anything else what you need is discipline and the ability to sacrifice other things that people take for granted in their lives. For instance, you may not watch a show on TV for years because it could be that you have a full-time job and you can only write in the evenings. Everybody has the same 24 hours in a day. It's just a matter of allocation, what you decide to do with your time.