When Raechel Anne Jolie was 4, a drunk driver hit her father outside their Valley View home, and life plunged into uncertainty. He suffered a traumatic brain injury from the incident, and the family spent years teetering in and out of poverty.
Out March 10, her memoir Rust Belt Femme ($26, Belt Publishing) was born from frustration with depictions of a "bigoted" working class after the 2016 election. "I knew from growing up that some of those people existed, but that wasn't the full picture," says Jolie. "It felt like a good time to create a more complex story of what working class life looks like."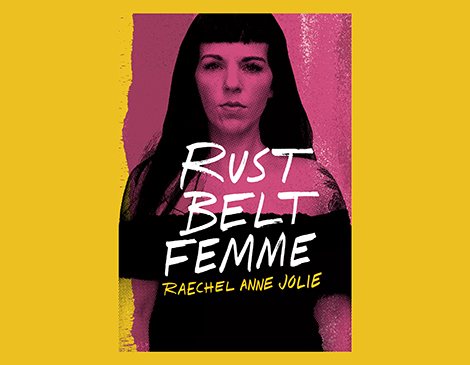 The book explores her mother's struggle to find steady work, the trauma resulting from the car accident and teen years Jolie spent within the '90s alternative scene in the Cleveland suburbs — experiences that helped her understand her identity as a left-leaning, queer femme.
"A combination of economic instability, strong, resilient women and punk music shaped my gender," she says. Jolie found community at art film showings and punk shows. Each chapter starts with lyrics from artists such as Patti Smith and Nirvana, and the book ends with a playlist.
Affection for the Midwest shines in tender descriptions that verge on the romantic. "I feel moved by the industrial work ethic that Cleveland has and what it means to be a Rust Belt city. It made sense to make this a love letter about Ohio."