Even when the book is closed, some characters have unfinished business. Such was the case for best-selling authors Paula McLain and Thrity Umrigar, who each release novels this summer revisiting familiar figures. Following 2011's hit, The Paris Wife, McLain dives back into Ernest Hemingway's romantic tumult with May's Love and Ruin, which chronicles his relationship with third spouse and decorated war correspondent Martha Gellhorn. Picking up where she left off in 2007's The Space Between Us, Umrigar explores the continued journey of two impoverished women in modern India with the June 26 release of The Secrets Between Us. Before their joint reading at Market Garden Brewery July 10 for Brews and Prose's seventh anniversary, the authors and old friends share beyond-the-page secrets.



Thrity Umrigar
The Back Story
Umrigar never intended to continue the tale of Bhima, the domestic servant in The Space Between Us. But her mind kept returning to Parvati, a character who appears in only one paragraph of that book. "Who is she? Why is she so impoverished? Why can she only afford an inventory of six cauliflowers to sell?" Umrigar recalls thinking. "Then one day, I suddenly knew the answers to these questions and had my direction."

The Follow-Up
Umrigar was acutely aware that some who read The Secrets Between Us may have skipped its predecessor. She kept a copy of The Space Between Us by her side while writing this spiritual sequel. "I tried with a light touch to just give a snippet here or a paragraph there to reference the first book, while in no way being dependent on it," Umrigar says.

The Inspiration
Telling a compelling story is more important to Umrigar than being of the same gender as her protagonists. Still, she places great importance on telling the tales of those marginalized by race, socioeconomic status, or, yes, gender. "If you want to raise up a nation, you do it by bettering the lives of women," she observes.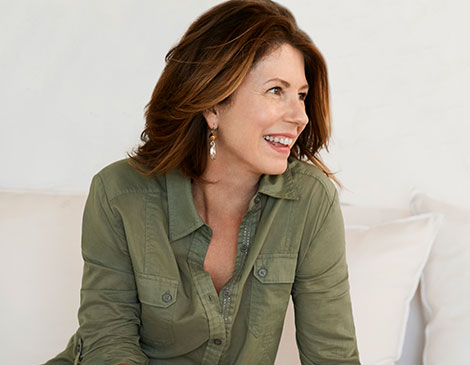 Paula McLain
The Backstory
Credit something mysterious for McLain's decision to write about Gellhorn's groundbreaking career and her fraught relationship with Hemingway. "I had a dream where I was fishing with Hemingway and noticed someone else onboard," recalls McLain. "The woman turned, and it was Martha. I was swept away with the energy to tell her story."
The Follow-Up
PM: The Ernest Hemingway of Love and Ruin is a man hardened by dark experiences, far from the young, smitten Hemingway in The Paris Wife. Thus, readers can start with either text. Through the eyes of Gellhorn, we see a broken man who's cultivated a successful career — and extreme alcoholism. "I have a real sympathy for him in this book, hard as that may be for many people to see," says McLain.
The Inspiration
PM: "Why don't we all know about her?" McLain asks about Martha Gellhorn. The author takes writing a responsible account of Gellhorn's life seriously, even as she retains a keen sense of appreciation. "It's cool as hell to write about amazing women," McLain says.