A man holds up a dollar bill to a bank teller. It reads: I have a gun.
It just happens to be Tom Holland, the actor who portrays the titular character in Anthony and Joe Russo's upcoming film Cherry.
The scene shows how Holland, known for more lighthearted roles such as Peter Parker, portrays a veteran as he deals with PTSD and goes through a different kind of hero cycle.
"He's a character who was sort of subjected to a set of circumstances, and perhaps a fate that went beyond his control," says Anthony. "I think that's what made this story unique to us in a lot of ways is [he's] a character who is so much at the mercy of forces that go way beyond his experience."
The film, which is produced by Anthony and Joe's production company, AGBO, is set to release in theaters Feb. 26 and then premiere globally through Apple TV March 12. It's based on the best-selling semi-autobiographical novel Cherry by Nico Walker, a veteran and Cleveland native who wrote the book while serving an 11-year prison sentence. The story follows the narrator as he returns from Iraq, only to deal with a new war that is plaguing his Ohio hometown.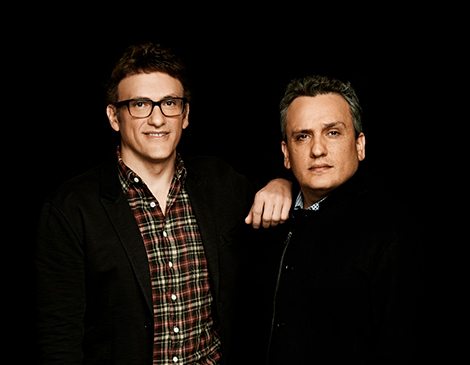 "It's about the opioid crisis," says Anthony. "That's something that's touched our lives personally. We've had family members and friends who have struggled with that crisis and also died as a result of that. So we were feeling the effects of that crisis and in a strong way when we read that book."
To help tell this important story involving drug abuse, bank heists and PTSD, the Russo brothers asked their sister Angela Russo-Otstot to co-write the screenplay. "We had our own specific point of view on issues that [Walker] was discussing," Joe says. "So when we translated this to film, we took some of the thematics that he was exploring and added some of our own thematics."
It also felt like the right move to shoot the majority of the film in their hometown. While Cleveland has appeared in three films the Russo brothers directed, those involved things such as setting up chase scenes on the Shoreway. Shot over three months in 2019, the locations in Cherry — Little Italy's La Dolce Vita, the former Goodyear Tire & Rubber Co. headquarters in Akron and an unused complex at the Marion Correctional Facility — felt not only personal to Walker's story but the brothers'.
"We spent the first decade of our lives at East 127th Street and we got to shoot on that street, not on the same block that we grew up but a block away," says Anthony. "Those old brick streets in Cleveland, they have a real emotional resonance and visual resonance. We really wanted to put Cherry's house on a street like that."