Jimmy Walker Jr. is living proof that it's never too late to chase down a dream.
After honing his craft for decades at the Karamu house, the then-54-year-old Walker packed his bags and moved to Los Angeles in 2003 in the hopes of landing bigger roles.

"It's never too late to take a shot," Walker said. "There might be some people who think 'I'm too old to do that,' no you're not. Keep going.

Walker, now 73, has turned into a Los Angeles mainstay.

"This is the Super Bowl of all actors," he says. "Everybody's out here for the same thing and they all come from different cities to compete. I found myself competing against people who had been series regulars. Those are the people I see in the rooms that I have to compete against. It's a nice feeling when you win."
One of his biggest wins came in 2009 when he landed the role of Roscoe in Black Dynamite, a Scott Sanders-directed film that's an homage to the blaxploitation films of the 1970s. Walker's character owned a doughnut shop that gets torn up by a shootout, which served as an opportunity for the movie to make a joke about the origin of the popular West Coast restaurant chain Roscoe's House of Chicken 'N Waffles.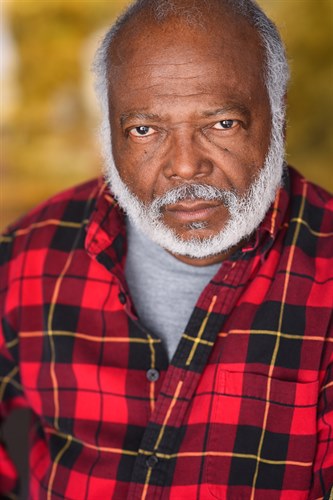 Even though Roscoe has very little screen time, the role got Walker noticed.
"It may sound like a small part, but they asked me to come back and do the voice because (Black Dynamite) turned into a cartoon on Adult Swim," Walker said. "Then they put me in the comic book. I had a fan club and appeared at a number of functions. That kind of spread the word out here."

Walker also works as a union electrician, but that's been pushed to the side. Walker's biggest role of late is in King Richard, the Will Smith-led film about Venus and Serena Williams' childhood with their father Richard Williams. He also graces the silver screen in The Outlaw Johnny Black, a western directed by Michael Jai White (who starred with Walker in Black Dynamite). Then there's his appearance in an episode of the new NBC series Grand Crew and an episode of Bust Down, a sketch comedy series from Lorne Michaels that premieres on Peacock. He'll also be returning as Walt for the second season of the Chuck Lorre-led CBS series The United States of Al after appearing in three episodes in season one.

"I was so excited to work with two comedy giants," Walker says of working with Lorre and Michaels. "Chuck Lorre is the Norman Lear of today. Everything he touches is golden, so I was very honored to work with him. The set is beautiful, the people are so nice. It's just heaven working on that show. I'm glad it got picked up for a second season and I hope it gets a third."

With children, grandchildren and great-grandchildren living in Cleveland Walker tries to take his Cleveland roots with him every time he steps on set. He also holds the lessons he learned at Karamu House close, with his time playing Tick in The Great White Hope standing out among his favorite memories.
"I miss that place," Walker says of Cleveland. "Every time that I get behind Warner Brothers gates' or Paramount or Universal, I always think about where it started at Karamu House in Cleveland. It never fails, I always think about that. Some of the people I was on stage with in Cleveland were phenomenal. Cleveland is a great place; I miss it."