Scott Schwartz
"Stuck ... stuck ... STUCK," wails Flick as his tongue becomes frozen to a flagpole in the schoolyard. That triple-dog dare may well be the most memorable moment in A Christmas Story and it has made Scott Schwartz an unlikely icon. After 30 years, he is still asked if the scene was real (a suction tube within the flagpole simulated the event). "It is what it is," says the 45-year-old Schwartz. "I just smile and listen. I've heard every comment you can imagine." What he never could have dreamed was the bronze statue of the Flick lick, unveiled in October in Hammond, Ind., the hometown of the movie's writer Jean Shepherd. Today, Schwartz works with sports and show business memorabilia in LA.
I once met Michael Jordan, and he started to imitate that entire scene. Now that's mind-blowing. Dick Van Dyke is A Christmas Story junkie and so is Billy Dee Williams. When I went to Indiana for the statue unveiling, it was very surreal. They could have done anything, the bunny suit or the Red Ryder, but they chose Flick. The tongue on the pole has had a lasting effect. It's been knocked off how many times? MasterCard did a campaign, Dumb and Dumber used it. Seeing that statue was a weird sort of endearing feeling for me. Not too many people in life get to do something that touches others. I had just filmed The Toy with Jackie Gleason and Richard Pryor. For this movie, the script was sent over, but I was never told what role I had. I just assumed it was for Ralphie. Then I found out I had 16 lines. Bob [Clark] told me it wasn't the size of the role, it was what I did with it. I can't even begin to tell you how many people tell me this movie is their Christmas tradition. Our fan base is every race, religion, color and creed. People even watch it while they're eating Christmas dinner. Ted Turner had bought MGM's package of movies, but had never seen the film. His secretary was A Christmas Story fanatic so Ted and Jane [Fonda] watched it and loved it. From what I understand, it was the secretary's idea to run it for 24 hours. About 50 million people now watch it during those 24 hours. It's been a wild, wild ride. — as told to Barry Goodrich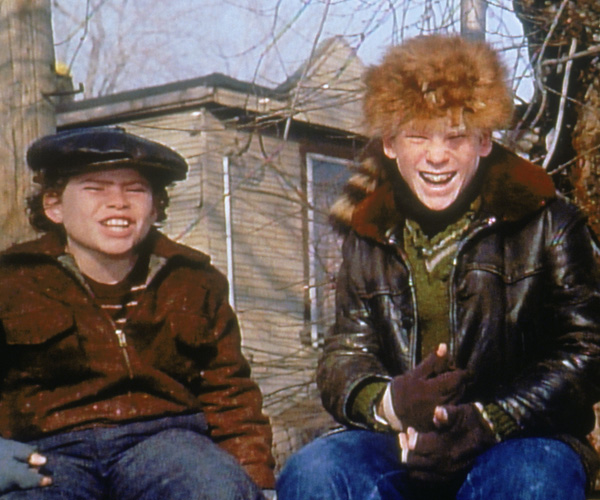 Zack Ward
As the son of actress Pam Hyatt, who was considered the Carol Burnett of Canada, Zack Ward got an early taste of the theater. At 13, he bested 300 hopefuls in a Toronto tryout for the role of Scut Farkus in a new Christmas movie, which decades later would become a holiday tradition. "It kept growing of its own accord," says Ward, who acts, writes and produces films in LA. "I'm surprised there isn't a video game."
[A Christmas Story] is really the story of Perseus in classic Greek mythology, the trials and tribulations of a son in search of his father. We all want that moment when someone accepts us, and that's what everyone connects with in this movie. This is really a story about a kid who wants his dad to like and respect him. The genius of Jean Shepherd and Bob Clark was making something that a 6-year-old and a 70-year-old can watch together. Nobody could have expected what has happened with this movie. It's a two-fisted American Christmas movie and an amazing thing to be a part of. But I don't watch it every year because it's creepy for me. ... What would I do, sit in front of the TV with a bottle of scotch crying about getting older? — as told to Barry Goodrich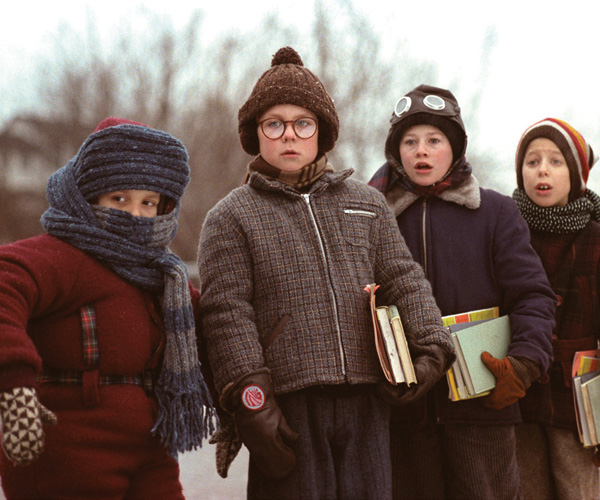 Ian Petrella
Although he had acted in commercials and would go on to appear in shows such as Who's the Boss? and Diff'rent Strokes, 8-year-old Ian Petrella was shocked and overjoyed when he landed the role as Randy Parker in A Christmas Story. The last character cast for the film, Petrella is still in show business, doing production work in the LA area.
I was a very big fan of the movies so working on this was a dream come true for me. ... It was a very exciting time. Even at that age, I was pretty well aware of the business. But we were still kids, so we found time for fun. Bob Clark let us be as natural as possible, allowing us to ad-lib and improvise. We were filming in January, and the movie came out in November. It wasn't like we were making Avatar. The movie didn't have a big opening, but the people who saw it loved it. In 1999, a friend called and told me he couldn't get his daughter to stop watching it. I didn't know TBS was showing it 24 straight hours. It seemed bizarre at first. In 2010 and 2011, I lived in the house used for the movie [in Tremont], where they held tours. The best part of my stay was when I met a stray dog on the street. ... His name is Orwell and he's my best friend. — as told to Barry Goodrich