The Maltz Museum of Jewish Heritage understands it's easy for today's headlines of violence and hate to produce feelings of powerlessness. But the museum that has been a beacon of tolerance is showing that change is possible — it's happened before. A new exhibit that runs from Sept. 29 through Feb. 26, This Light of Ours: Activist Photographers of the Civil Rights Movement, features more than 150 gripping pictures of people fighting for equality. "Everyday people came together to stand up against what seemed to be insurmountable adversity," says Ellen Rudolph, executive director of the Maltz Museum. "They succeeded in pushing the passage of major legislation." The timing is fitting with the tense election, the 49th anniversary of Carl Stokes' election as the first black mayor of a major city and the 50th anniversary of the Hough Riots. Maltz challenges viewers to not just be bystanders with panels, plays, concerts and movies, including two new films. Rudolph explains pivotal pictures by photographers entrenched in the movement.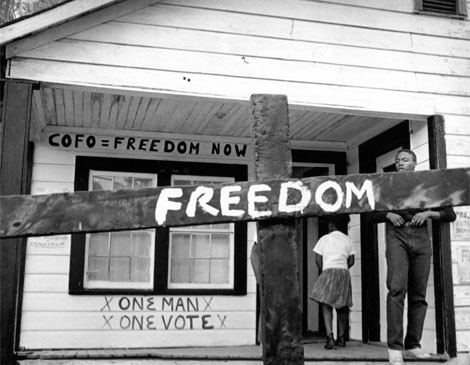 1964 by Tamio Wakayama
The Ku Klux Klan burned a cross in the front yard of the Mississippi Delta Freedom house where equality organizers stayed, but they didn't let the evil act smoke out their efforts. "It's sort of a brilliant turn, taking something that's a hideous symbol of hate and reclaiming it as a symbol of freedom and the cause that they were working for," Rudolph says of this photo by Tamio Wakayama, who was persecuted in a Japanese internment camp.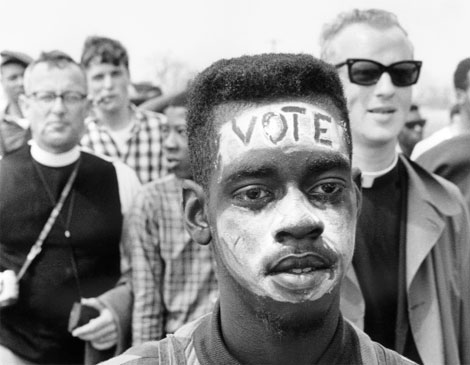 1965 by Matt Herron
Although there were several areas that were entirely black, few blacks were registered to vote because of discriminatory election practices. So young Bobby Simmons painted "Vote" across his forehead and joined the march in Selma, Alabama, where protestors were met with bloody beatings. "Youths represent hope in the future and determination," Rudolph says.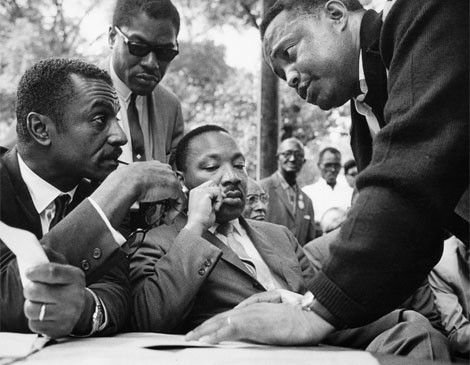 1965 by Bob Fitch
Ordained minister Bob Fitch was hired by Martin Luther King Jr.'s Southern Christian Leadership Conference to document their efforts. At rallies, King and other officials often had on-the-spot meetings (like the one pictured) and got involved in demonstrations when they could. "Within the student groups and other groups that came together, they viewed Martin Luther King as kind of establishment," Rudolph says. "But he did help raise their visibility and supported them by joining on marches."