Until now, there hasn't been one centralized place to discover Northeast Ohio's history. So the oversimplified narrative spreads by word of mouth: We're either the "Mistake on the Lake" where a river and a mayor's hair once burned or we're a city on the rise that hosted a Republican National Convention and won an NBA championship.
But the story of our identity is much richer. The Cleveland History Center explores those complexities in Cleveland Starts Here, a permanent exhibit that opens Nov. 29. Taking over the 3,800-square-foot gallery at the museum entrance, the exhibit presents our civic arc from multiple vantage points, with 150 artifacts and multimedia installations. It chronicles our successes (an RNC practice podium used by President Donald Trump, for example), and our struggles (captured in a photo of a Tamir Rice protest).
"We didn't want to shy away from reality," says Kelly Falcone-Hall, Western Reserve Historical Society president and CEO. "We want people to see themselves in this exhibit. We want people to say, 'What can I do to make this city and region a better place?' "
Falcone-Hall guides us through some historical turning points captured in the exhibit.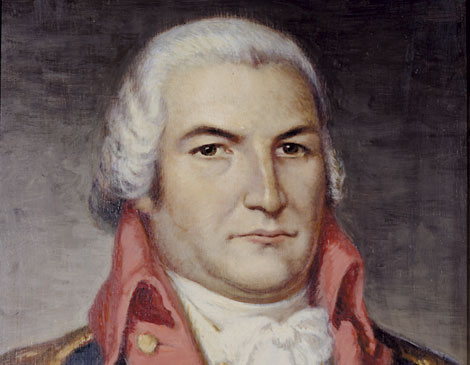 1796
Moses Cleaveland waltzed in for a hot minute, founded the city and split — but the exhibit reminds visitors that a year earlier, the Treaty of Greenville extinguished native people's rights to the land.

"The reality is another group of people lost out," Falcone-Hall says.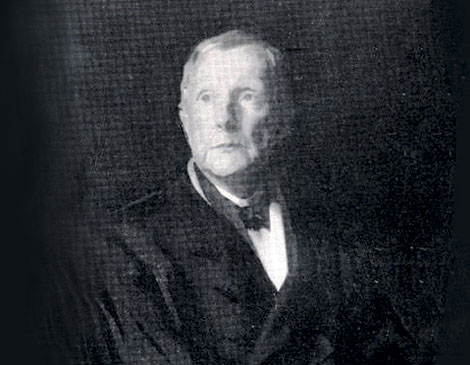 1870
Although we hail LeBron James as our civic hustler, our saga of hard work goes back to John D. Rockefeller, who rose from an assistant bookkeeper to the wealthiest man in America after founding Standard Oil Co. here.

"He embodies that spirit of innovation," Falcone-Hall says.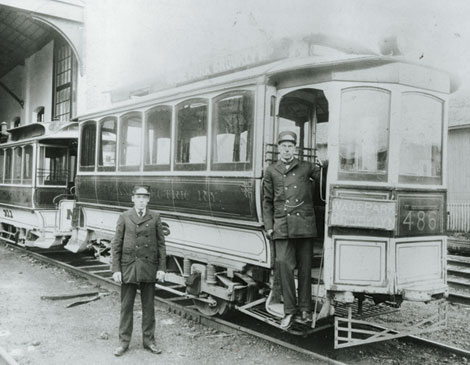 1884
New York's Bentley-Knight Electric Railway Co. became the first U.S. company to try using electric streetcars when it installed trams on Cleveland's New and Quincy streets. It didn't quite work, but East Cleveland Railway Co. succeeded in 1888.
1901
Hear ye, hear ye! Mayor Tom L. Johnson called upon speechmakers to air their concerns in Public Square tent meetings and implemented the Group Plan that shaped downtown.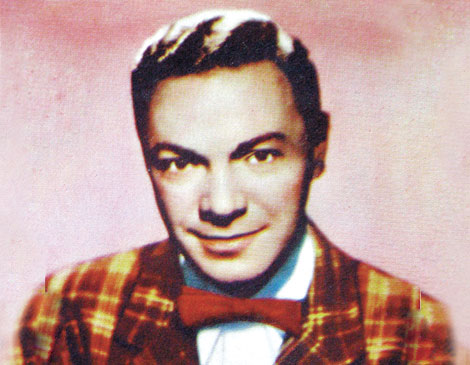 1952
Rock on! Cleveland's claim as the birthplace of rock 'n' roll derives from DJ Alan Freed's Moondog Coronation Ball, the world's first rock concert. It also paved the way for the Rock and Roll Hall of Fame and Museum to be built here.
1969
Sigh. The river burns for the 13th time. But the fire sparked Mayor Carl Stokes and his congressman brother, Louis, to help get the Clean Water Act passed.
"Carl Stokes did a lot to raise national awareness," Falcone-Hall says.
1978
Cleveland becomes the first U.S. city to default on its financial obligations since the Great Depression. Our city rises again with the development of the Gateway District in the '90s.
"You have leadership emerging," she says.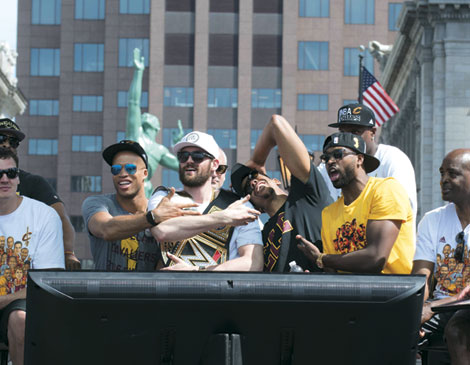 2016
Although we're still in the afterglow of the Cleveland Cavaliers championship and the RNC, the exhibit asks visitors to drop their pompoms and ponder looming civic issues, such as our startling childhood poverty rate.
"How does the benefit of this progress positively impact and lift up the entire region?" Falcone-Hall asks.