Since its inception in 1920, the Cleveland Museum of Natural History has amassed nearly five million specimens, about 300 of which will be on display starting Nov. 26. 100 Years of Natural History: A Museum's Past, Present and Future starts by chronicling the museum's origins and ends by detailing its $150-million expansion plan. "We are embracing our past [while] getting ready for the museum of the future," says chief strategy officer Meenakshi Sharma.
Blossom Expedition Field Notebook
The leather-bound ledger paper inside this tattered volume holds the discoveries of those on the Blossom's 1923 expedition to the South Atlantic islands — the museum's very first expedition. Likely used by biologist W. Kenneth Cuyler, the notebook features brief descriptions next to pencil sketches of fish, eels and other marine life caught around the island of St. Helena in September 1925. The handwritten element is particularly evocative for librarian archivist Joe Tait. "You have a sense of discovery right there," Tait says. "You've got unfamiliar fish in somebody's hand as though you are seeing the artist seeing the fish."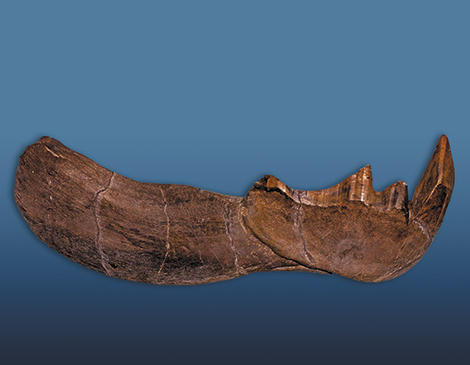 Dunkleosteous Terrelli Jawbone
Dunkleosteous fossils are found as far as Australia, but dunkleosteous terrelli is a Cleveland exclusive. The Lake Erie monster is estimated as a one-ton, 358-million-year-old, top-of-the-pyramid predator, with self-sharpening bones protruding from the jaw — proof you don't need teeth to have bite. The Cleveland that "Dunk" knew was a shallow sea during the Devonian period, its depths filled with oxygen-poor shale that aided preservation, says assistant curator of vertebrate paleontology Caitlin Colleary. Dunk's good looks are swathed in mystery. "We haven't actually found their complete bodies," Colleary says. Today, the specimen enjoys celebrity as Ohio's official state fossil fish.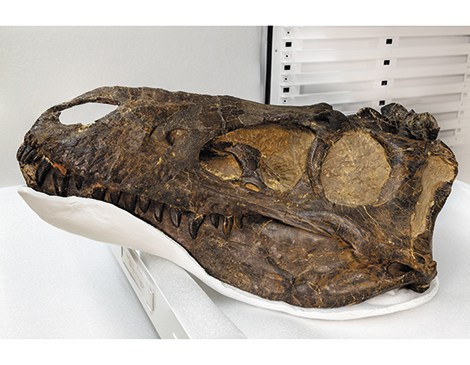 Nanotyrannus Lancensis Skull
Legend has it that Cleveland Museum of Natural History curator David Dunkle was walking in a dried creek bed in Carter County, Montana, on Aug. 16, 1942, when he kicked a large rock. Inside was a nanotyrannus skull. "Nano" is one of the museum's more controversial fossils, sparking hot debate as to whether it represents a separate species or is instead a juvenile tyrannosaurus rex. "I'm hoping that we'll be able to do some analyses actually soon to see if we can figure it out," Colleary says.