After losing her grandmother Anna in 2013, Megan Buskey went on a journey to better understand her family lineage. That journey took her all the way from Cleveland, to Ukraine and Eastern Europe, exploring a lifetime of hardship, exile and new beginnings.
Buskey's decade of work turned into her debut book, Ukraine Is Not Dead Yet, released on Ibidem Press on Monday, Feb. 20.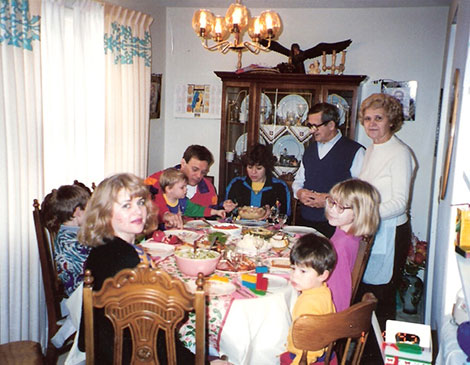 The book connects Anna's story and the country's longtime political tenuousness to current events. Ukraine Is Not Dead Yet was published on Feb. 20: about one year after Russia invaded Ukraine, escalating the Russo-Ukrainian war that started in 2014.
"Ukrainians like to mention that the war didn't start a year ago; it started nine years ago when Russia invaded Ukraine and tried to take over the Donbas," Buskey says. "That's true but there's also the current of what's happening having even longer histories than that… how those tensions have manifested throughout recent Ukrainian history. I'm glad to be able to bring it out again at a time when people might have more interest in it than they would normally have."
However, Buskey didn't plan for her book's timing to land in the way it did.
"It's funny; we actually picked February 2023 before the invasion started," Buskey says. "But now I think it's coming at a good point, in terms of being at a natural inflection point of it, with the anniversary of the war starting. I think it's a good opportunity to give people a means by which to know Ukraine in a different way than they've known it over the past year of headlines."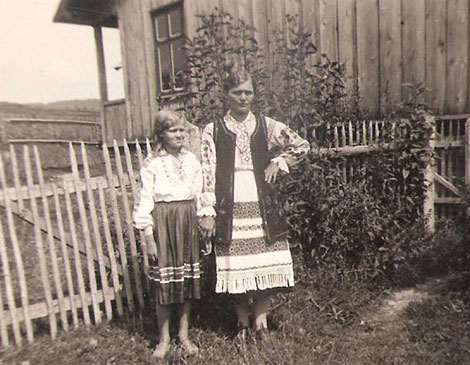 In Buskey's book, readers get to know Ukraine through her own grandmother's story. Born in Staryava, Ukraine, Anna experienced hardships brought on by World War II, later being exiled to Siberia to work in coal mines for 20 years before finding an opportunity to emigrate to the United States in the 1960s.
Once here, she built a life in Parma, working at a Kirkwood Industries factory for two decades.
That's the Anna that Buskey knew; her churchgoing, frugal, hardworking, Ukrainian-speaking grandmother owned a ranch house near St. Vladimir Ukrainian Orthodox Cathedral.
"She was just able to live with a sort of peace and dignity that I think had not really been available to her before she came to this country, based on the different political currents of Ukrainian and Soviet history," Buskey says.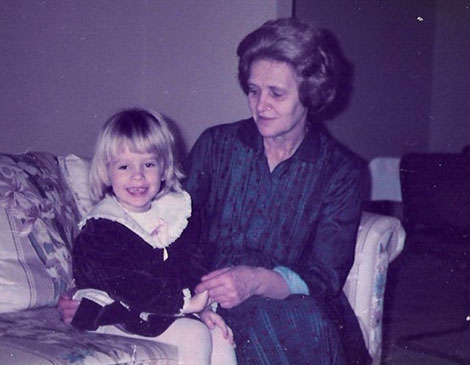 Buskey, who studies and writes about Ukraine professionally, was inspired and shaped by her grandmother's experiences and life. After Anna passed away, Buskey's grief helped her unfold her family's story, revisiting Staryava and digging into friends' and family members' recollections of Anna's youth and young adulthood.
She also utilized Tremont's Ukrainian Museum-Archives, where she was able to hear her own grandmother's recollections, taped in an oral recording project completed in the 2000s.
"It was really instrumental," Buskey says. "That interview she did, which is maybe an hour and a half, was one of the most instrumental sources for me in doing this book."
Buskey says the research and writing process helped her keep her grandmother's memory alive.
"I really wanted to write and preserve as many memories of her as I could, as close to her living as I could," Buskey says. "So I just started to write out my memories, and I also started this compulsive research project, which I think was partly a function of mourning — just wanting to stay close to her."
Buskey will support the release of Ukraine Is Not Dead Yet with an event at Visible Voice Books on March 25. Find more information about her work at meganbuskey.com.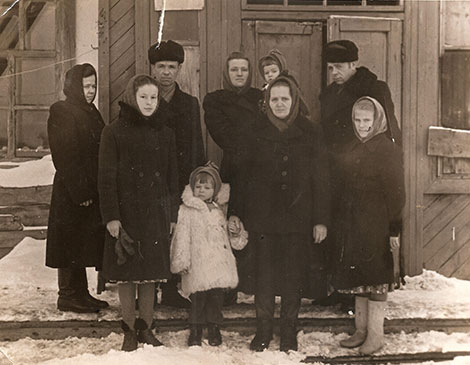 Get ahead of the weekend by signing up for our free weekly "In the CLE" newsletter — your guide to fun throughout The Land. Arriving in your inbox every Wednesday, this weekend to-do list fills you in on everything from concerts to museum exhibits — and more. Click here to subscribe.