Hoping art can spark conversations, Downtown Cleveland Alliance, Ingenuity Cleveland and more started #VoicesofCLE, inviting local artists to paint murals on boarded-up storefronts damaged during the May 30 protests and other areas downtown to raise awareness around the issue of racial inequality. Here are three things to know about the project.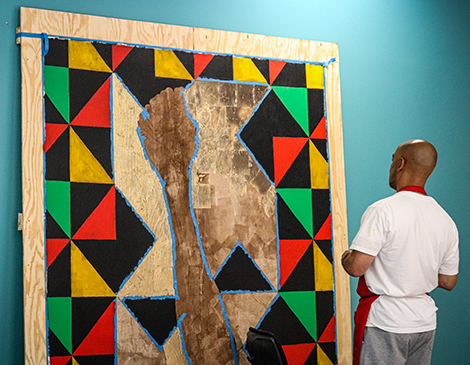 The artists are diverse. The project includes both established and emerging Cleveland artists, such as September Shy and Jerome White, who were invited to submit samples of their work for consideration. "We gave every artist the opportunity to talk about what message they'd like to get across," says Emily Appelbaum, artistic director at Ingenuity Cleveland. "We have artists whose message is more squarely on unity."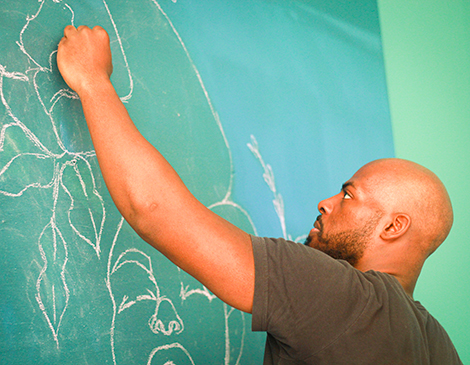 The artwork focuses on change and more. Appelbaum says artists were given the freedom to paint from their own perspective, resulting in a wide range of work. White, an art teacher in the Cleveland Heights-University Heights School District, chose to paint a raised protest fist with pinwheels in the background. "The pinwheel represents turning someone's luck around, and it also represents … a turning point, a paradigm shift," he says of his North Coast Harbor mural. "The raised and clenched fist represents protesting for change, unity, strength, defiance and resistance."




The artwork will move to different locations. Currently, murals are located throughout downtown, including at 5th Street Arcade and Public Square. Murals painted directly on storefronts will also be moved, with permanent locations announced at a later date. Appelbaum says they hope to convert some murals into a traveling display to be moved around the city and suburbs. "We have found the potential to keep this conversation alive," she says.