Brent Kirby knew it was the end.
The musician was hosting his weekly 10X3 singer-songwriter showcase just as he had every Wednesday for nearly 10 years. As always, 10 artists played three songs each to a crowd of polite listeners, who sipped wine in the front bar of Brothers Lounge on the Lakewood-Cleveland border.
But something felt different. News of a potential pandemic was spreading, and unbeknownst to most, months of shutdowns loomed.
"I knew it was the last one," remembers Kirby, a working musician whose gig income also hung in the balance. "I just knew it in my gut. I was like, Oh man, I better sit back and take this in, because this is not going to be here next week."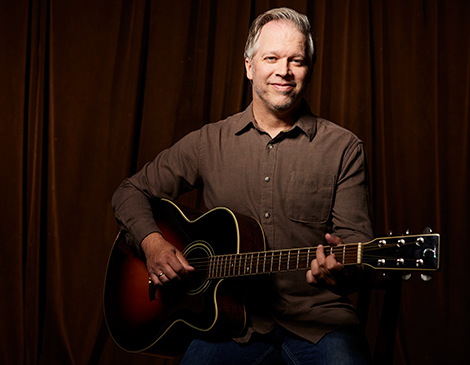 A wave of restaurant shutdowns and canceled festivals and shows followed, but as concerts made a hesitant return in 2021, the 10X3 was notably absent. For Cleveland's music scene, it was the end of an era. Kirby's stage had been a launchpad and a training ground for nearly 2,000 musicians over the decade.
"That's where I came up in 2011-2012," says rocker Ray Flanagan. "I would play as much as I could, and I'd never show up unless I had three new songs."
Flanagan honed his songwriting chops by sitting in with as many as seven acts in a night. The weekly event was an opportunity to merge styles, absorb each other's talents and experiment in front of a friendly crowd. A kinship between artist and audience — sometimes solely made up of fellow performers — gave the showcase a communal nature.
"I feel like I learned a lot doing that," Flanagan says. "Because playing different songs, and you've never heard them, you [have] to figure out how people think about how to put songs together."
Backstage, Kirby wanted to bring the 10X3 back but no longer had a home. Brothers Lounge had remodeled, and the original room used for the showcase could no longer host live music.
"I kept thinking, If I'm going to do it again, it needs to be the right place or I'm not going to do it at all," Kirby remembers.
Then, an epiphanic moment came when he thought of the Bop Stop, the Detroit-Shoreway jazz club owned by the Music Settlement. He knew the venue's operators and that the space could accommodate his needs and then some. So, Kirby mapped out a pitch, listing out his plan in bullet points to present to Gabe Pollack, director of the Bop Stop.
Pollack looked over the comprehensive pitch before telling Kirby, frankly, that all he had to do was ask.
The new listening room creates a more-focused, elevated experience. A Steinway grand piano, high-quality PA system and the ability to record every show — invaluable resources to the artists who call the 10X3 home — make for a considerable upgrade to the experience.
The open mic event functions much the same as it did two years ago. Any artist can sign up to play ahead of the event on a first-come-first-served basis. Kirby then slates out 10 performers for the night. Each are responsible for playing at least two original songs.
Switching things up a bit, the event now occurs only twice a month, giving reoccurring artists more time to prep
between performances. A wider variety of musical styles — 10X3's rock/folk mixing with the usual jazz music of the Bop Stop — makes this the perfect place for musicians to grow and listeners to fall in love with something new.
"The Bop Stop is not your normal songwriter venue," Kirby says. "They present jazz and world music, and they present stuff that's really kind of niche-oriented. My hope is that some of those people come around and start to collaborate [with 10X3 regulars] and get integrated with all the other songwriters. Hopefully there are some good partnerships that come from that."
As the magic resumes and the community rediscovers itself, expect some of the familiar staples from the showcase's past. Kirby intends to revive themed events, such as Bob Dylan night, traditionally held the night before Thanksgiving.
Most importantly, Kirby hopes to reestablish 10X3 as a local staple — a place for emerging artists to cut their teeth for years to come.
"We're blessed with so many talented people," says Kirby, who is dedicated to building a more cohesive music scene that gives Cleveland a reputation as a city of original music. "Yes, I'm all in."