Michael Stanley, who died of lung cancer March 5, left many legacies.
If you grew up in the '80s, Stanley was the homegrown rock star who brought 74,404 fans to a four-night stand at Blossom Music Center in 1982. That wailing sax in "Lover" is enough to make any local 55-year-old scream "Thank God for the man who put the white lines on the highway," as they're transported to Richfield Coliseum.
"There was something about the music that clicked," says Classic Cafe host Bill Louis. "It's very much a Cleveland sound."
But later on, Stanley also left an impression as an ambassador of the city and of the music on which it was built. In his 30 years as WNCX's afternoon drive DJ, he served just as much an introduction to classic rock for young music fans on their way home from school who didn't quite connect with modern pop radio as he did a clock puncher's reminder of simpler times. When he died, it seemed nearly everyone in Cleveland had a picture with him to share.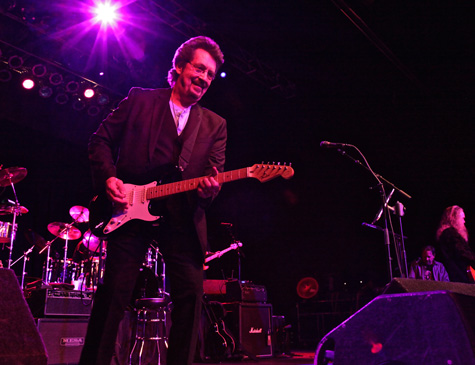 "Michael, to his fans, was Cleveland," says Saturday night host Kenny Kidd. "Indiana had John Mellencamp, New Jersey had Bruce Springsteen and Cleveland had Michael Stanley."
For those reasons, and so many more, Stanley's influence and music lives on forever in Cleveland. In two separate interviews, we asked Louis and Kidd to expand upon Stanley's Cleveland and musical legacy.
Cleveland Magazine: What musical legacy does Michael Stanley leave behind?
Bill Louis: There was something about the music that clicked. It's very much a Cleveland kind of sound. Michael understood that. He had a lot of different nuances to his musical approach, but he seemed to resonate extremely well with Midwestern audiences. He was a guy that would always take care of the fans. He didn't take them for granted. As [the Michael Stanley Band] went forward, they had a very strong backing regionally, but didn't make the national impact that they could have. He realized that he had this base of support. So he stayed in Cleveland. He could have moved to the coasts easily. But he stayed where he was comfortable giving people the music that they wanted to hear. You can revisit those things, you know, and go into his record collection, and you'll say these are damn good songs. I mean every one from Joe Walsh to Paul Stanley said he is a great songwriter. Sometimes you don't knock the ball over the fence, but he made a lot of solid contact.
Kenny Kidd: He was an idol. He was an icon. As far as his music career in the '80s, I mean he was our rock star. Indiana had John Mellencamp, New Jersey's got Bruce Springsteen, and we got Michael Stanley. It wasn't just Cleveland, it was all of Ohio, all of the Midwest, and he had some national exposure, too. It was amazing to see stations in Las Vegas, St. Louis and D.C., all pouring out their love for him. I guess maybe we kind of took it for granted or never saw the big picture because he was our guy and this is our town, but I think he was a lot bigger than a lot of people expected and understood.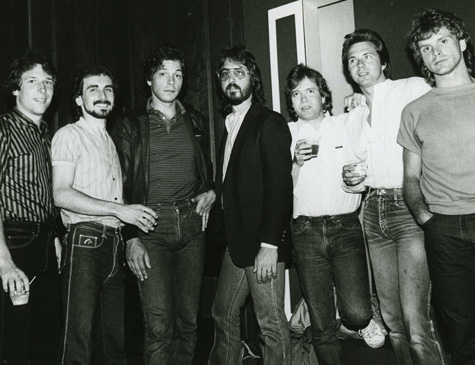 CM: How about as a radio host? How did that second act fit into his career?
BL: As a musician, there's things in radio that aren't always the most exciting. You know we got to get the hits and get 'em played. But you know it always gave him an opportunity to go behind the scenes and tell the stories of some of the songs and play some of the things that weren't quite the biggest hits and, you know, give his perspective on it, share stories of guys that he played with. It was a good outlet for his love for music. And don't forget about the whole PM Magazine thing [a news show on WJW Fox 8 that he co-hosted from 1987-1990]. He was so personable and clowned around with Jan Jones. Every night in your home, you welcomed him in a different way than when you turned on the radio, but all those diverse experiences focused on the man himself.

CM: What about him as a man and a Clevelander?
BL: He had a wicked sense of humor, mostly to himself. He liked to laugh. He loved to listen to music. He loved to make music. But he never let any of the adulation get to his head, at least not that I could see, and I saw him for 30 years. He kept things in perspective, and you know that's a very important gift to have when you're in a situation dealing with adulation.

KK: He was someone that I try to emulate. He was genuine. You saw him on stage, you met him, you heard him on the radio, you saw him on The Drew Carey Show, but what people don't realize was that he was just a genuine dude. There wasn't a pompous bone in his body. I thought it was so cool how he was able to connect with people and give them his precious time. Any time he put on "Stranglehold" [by Ted Nugent], he knew he had enough time to go out for a smoke and talk to the fans who would wait outside the studio for him to sign autographs. He was just genuine. He was Cleveland through and through, and there will never be another one like him.