Tremont's Arts in August festival was born from humble beginnings. After holding its inaugural festival 20 years ago which consisted of a single outdoor performance by the Ohio Ballet, the Arts in August festival has grown to a monthlong community-wide arts event. This year's celebration is no different, as performers are eager to get back on stage after spending last summer in hibernation due to COVID-19.
This year's festival at Lincoln Park starts Aug. 6 with a performance from the Cleveland Public Theatre's Student Theatre Enrichment Program, a work program for students interested in theater. The group's annual performance typically has around 50 students.
"They come to work every day at Cleveland Public Theatre and learn about the work that theater does," says Michelle Davis, coordinator of Arts in August. "They learn about theater and plays and then they write their own play that they perform in different parts throughout the city."
The next weekend will primarily focus on dance, with performances coming from Verb Ballets on Aug. 13 and Inlet Dance Theatre on Aug. 14. Verb's drive-in performance last summer was the only live performance Arts in August hosted in 2020.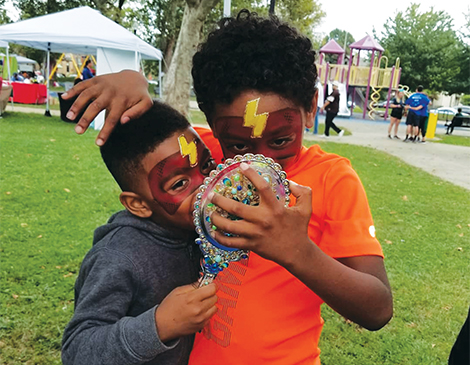 "We have been performing in Tremont for Arts in August for at least 15 years, so for us it is kind of a staple appearance," says Margaret Carlson, producing artistic director of Verb Ballets. "It is a very diverse neighborhood, and we absolutely love going there every year."
The final weekend will kick off on Aug. 27 with the Erie Heights Brass Band Ensemble, followed by local salsa band Papo Ruiz Y La Dulzura De La Salsa on Aug. 28 and the Arts Renaissance Tremont: Cavani String Quartet on Aug. 29.
While there are no food options at the festival, patrons are encouraged to pack a picnic or get food from a nearby restaurant.
"With every performance, you watch people coming into the park and embrace each other like they haven't seen each other for a while, but they're all there to enjoy these arts performances," Davis says. "I just find it as accessible an experience as any in the city."