With showtimes running through Oct. 9, Cleveland Play House brings American Mariachi to The Land.
The musical, written by José Cruz González, delves into varied, sometimes conflicting emotions. Laughter turns to tears, frustration turns to relief, all while a young woman breaks tradition learning mariachi to awaken her aging mother's memory.
American Mariachi takes on the gravity of heavy topics with a wink and nod, from the patriarchal nature of mariachi to the emotionally turbulent trials of dementia — giving viewers levity in dark places. According to director Henry Dominic Godinez, such themes transcend race and culture in a narrative that anyone can connect with.
Before you head to Playhouse Square, we caught up with Godinez about the culture within the story, working with a predominately Latinx cast and his own connection to dementia.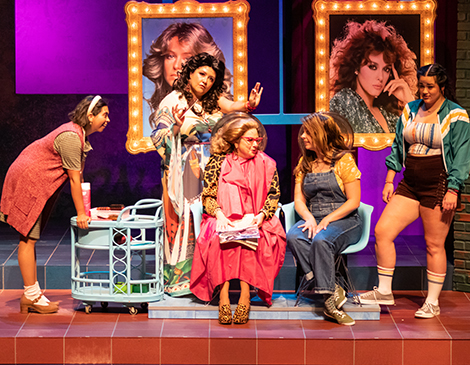 Cleveland Magazine: To start, what does American Mariachi and its narrative try to tell audiences?
Henry Dominic Godinez: It's a play about female empowerment, it's about family tradition. And, you know, also about, the families. So many of our families have been touched by mental illnesses related to memory loss, dementia, Alzheimer's. So it's really beautiful. It's very funny. It's very touching and heartbreaking.
CM: Can you tell me a bit more about the patriarchal element of the story and culture?
HDG: Until recently, female mariachi was very frowned upon. It's always been a historically male art form handed down from father to son. I think that historically our community has been one that's very patriarchal, even though I think anyone would tell you that in the family and experience itself, it's the mothers and the women that do the heavy lifting. But in terms of public facing and engagement elements, it's very much exclusive of women, and then particularly [American Mariachi] being set in the '70s — there are several references to the feminist movement. So it really is about, you know, Latino women taking it upon themselves to change tradition and to assert their authority and their presence. And it's really wonderful.
CM: For the production, it's the first time many of the artists and crew have worked in a predominately Latinx setting. What's that been like for everyone behind the curtain?
HDG: I think it's been great. It's wonderful. The Latinx community itself, we all come from various backgrounds within the culture. We're Cuban, American, Puerto Rican, Mexican — but that's who we are as a community. And I think that all the great folks at Cleveland Play House have just been terrific. They have done a terrific job of, even in the lobby, providing dramaturgical material for audiences that helps them sort of step into the play and into the culture.
CM: Outside of the culture, did you have any personal experiences to draw from when directing this musical?
HDG: My mother suffered from dementia toward the end of her life, had been sick for the last several years of her life. It was just heartbreaking. And she lived in Texas, so when I would go and visit her it was just very difficult because I had a very limited amount of time to be with her. And, you know, you just want so much to be able to really communicate. It's frustrating. And I know I'm not the only one that suffered through that, but that is very particular. And so with the play — you can imagine because it is the mother in the play, and they even refer to her by Mamita, which is what I call my mom. But then, you know, it's so beautifully balanced by some pretty silly, wacky humor. And just beautiful music and a little magic thrown in there.
Tickets start at $25, thru Oct. 9, various times, Allen Theatre Complex, 1407 Euclid Ave., Cleveland,clevelandplayhouse.com
Get ahead of the weekend by signing up for our free weekly
"In the CLE" newsletter
— your guide to fun throughout The Land. Arriving in your inbox every Wednesday, this weekend to-do list fills you in on everything from concerts to museum exhibits — and more. Click
here
to subscribe.