Onstage, you can be anyone. That philosophy fuels Akron Civic Theatre's Millennial Theatre Project, which relies on colorblind and gender-fluid casting that defies our traditional views.

"It's a space where you can be free," says Valerie Renner, Akron Civic Theatre's special programming director. "However you are is how we want you on the stage."

A part of the inaugural LGBT Akron Arts Festival, the performance of The Rocky Horror Show Aug. 16-18 showcases age, gender and racial flip-flops for the roles of the mad scientist Dr. Frank-N-Furter and his raunchy, ragtag crew.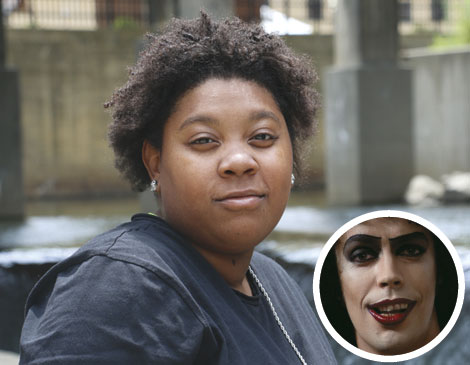 1. Arian Daniels, 21
Trixie and Frank-N-Furter understudy
Roll Call: Daniels kicks the show off in the role of fair-skinned rockette Trixie, but she's also on standby to play Frank-N-Furter, a powder-white transvestite. "Frank-N-Furter makes you want to be curious about what he is," she says.
Musical Idol: From the first time Daniels saw Frank-N-Furter onstage in boas, corset, fishnets and heels at a Fairlawn theater, she was enthralled. "It was the most magical thing that he just let loose," she says. "It's about not caring what anybody thinks."
Risk Taker: Daniels aims to make Frank more gender fluid by pumping up the masculine and feminine traits. "You have to get comfortable with the things you're uncomfortable with," she says.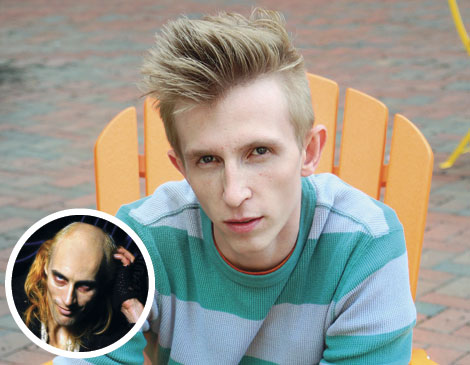 2. Ryan M. Dyke, 25
Riff Raff

Roll Call: Dyke never saw Rocky Horror before his audition. Friends told Dyke that he carries a resemblance to Riff Raff, Frank-N-Furter's ancient handyman-turned-villain. "I sang 'A Friend Like Me,' from Aladdin," he recalls. "I did this creepy voice to show off some of what people told me Riff Raff sounds like."
Walk About: He must deliver a more physical performance to portray Riff Raff. "I've been trying to develop a walk," he says. "I feel like every time he puts his left foot down he pops a little bit."
Tone Down: Riff Raff's villainy counters Dyke's previous roles as uptight Rod in Avenue Q and flashy Lumiere in Beauty and the Beast. "I have to stretch myself to be more somber and more quiet," he says.


3. Michael Gault, 23 Rocky Horror

Roll Call: Gault auditioned for Riff Raff, but his background as a middleweight bodybuilder meant he had the brawn to tackle Rocky, the blond, muscular creation of Dr. Frank-N-Furter.
Le Beau: As a black, gay male, Gault is taking on a part that represents ideal male beauty. "It's both fascinating and gratifying to be playing a character who's just being heralded through the show as the epitome of male attractiveness," he says.
Sex Talk: Gault hopes to embrace the play's positive messages about sexuality and Rocky's image as the ultimate sexual conquest. "Among all of the stupidity and debauchery that happens, it still has this ringing message of sex positivity," he says.