After less than a year on Lakeshore Boulevard in Euclid, La Roux Creole Kitchen is set to open its second location in mid-December in the former Jimmy John's space at 3561 Steelyard Dr., Cleveland, in Steelyard Commons shopping complex.
"I was trying to bring some big, bold flavors from the Bayou to Cleveland," says chef and owner Jameel Chambers. "I wanted to bring some real Louisiana cooking up here, but I wanted it to be fast casual like Chipotle."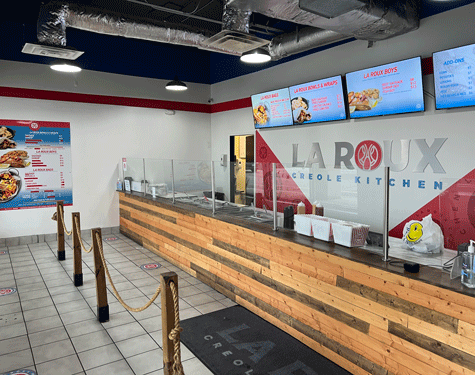 Opened in April, La Roux offers a Creole-inspired, fast-casual menu with po' boys, rice bowls and seafood boil bags. Local favorites include the fried shrimp po' boy ($12) and the La Roux bowls ($11-$22), which come with seasoned rice or red beans and rice, roasted corn and your choice of fried lobster ($22), fried shrimp ($12), lobster chunk ($14) or beef sausage ($11). The sauce is an important factor, too, with options that start with the tangy Sweet LaRoux to the creamier and spicier Roux Yummy, Bang Bang and Creole Ranch.
Chambers, an alumnus of Brush High School, graduated culinary school at Sullivan University in Louisville, Kentucky, in 2013 before joining Flour Restaurant in Moreland Hills, where he eventually worked his way up to sous chef. After that, he took over the kitchen at The Atrium Cafeteria at University Hospitals, which he still owns and operates today. There, he makes lighter breakfast and lunch fare such as wraps and salads.
"In culinary school, I learned a lot about French cooking," he says. "Creole is just the combination of French cooking and Southern cooking."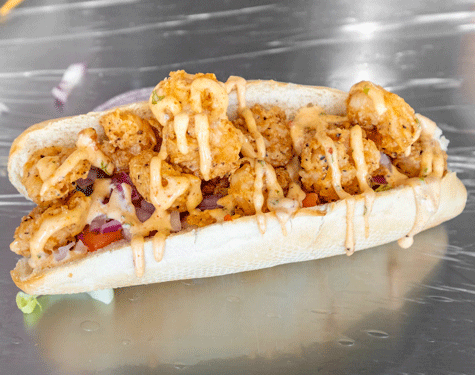 La Roux's Euclid location is a flip of a Papa John's in the Shore Center complex. Thanks to the former restaurant's existing hood system, renovations there were minor compared to the ex-Jimmy John's spot in Steelyard, where readying the space has proven difficult and delayed amidst the pandemic. That location is similar, with a focus on the ordering line, but can seat 20 customers inside, whereas the Euclid location only accommodates takeout.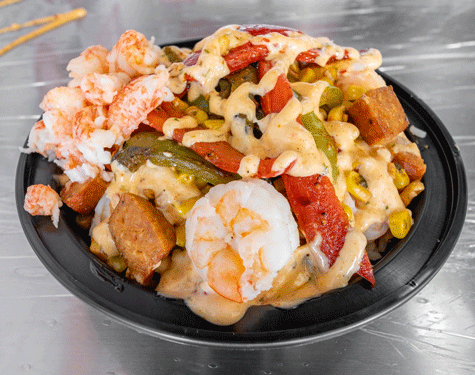 But Steelyard, which is set to open the second or third week of December, isn't the end of Chambers' ambition for La Roux. He has his sights set on taking the concept to Detroit, Chicago, Columbus or even Las Vegas.
"I think we need to hurry up and get this concept to the masses," he says. "No one else is really doing Creole food in those areas — not fast casual, only sit down."