Ask Lindsay Smith, and perhaps nothing pairs better with the tart complexities of a pinot noir than … Twizzlers.

Wine pairing is quite literally a fine (dining) art, but that doesn't mean it's limited to high-brow items, the owner of the Gordon Square's Flight Cleveland wine bar contends. As the coronavirus pandemic has limited our grocery lists and had us reaching for favorite snack foods for comfort, Smith began posting inventive "Snack Pairings" on Flight's Instagram, featuring such unorthodox duos as veggie straws and a Cava from Los Monteros, or Cadbury eggs served alongside a Domaine Poulet & Fils' Cremant de Die, alongside pairings with more balanced meals such as tacos or pasta.

"It's a great way for us to highlight some cool wines, and also supply some good information for those at home who are all of a sudden becoming world-class cooks, trying to get creative when they're snacking or making food for themselves, when maybe they're accustomed to going out or buying prepared things," says Smith, who's begun taking requests for pairings through Instagram. "It felt like a fun way to provide some education, keep feeling relevant and provide some sort of levity throughout a situation that's not light at all."

We break down three of Smith's favorite wine pairings that she's shared.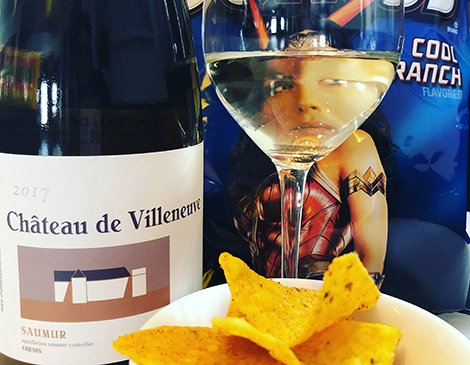 Chateau de Villeneuve Saumur Chenin Blanc ($19) and Cool Ranch Doritos
White winos should look to the cult-favorite triangles, which pick up on the minerality and citrus notes in this chenin blanc variety from the Loire Valley of France. "The Cool Ranch Doritos are really tangy and spicy, while the wine is fruity and mineral-driven, so the wine cuts through some of that," says Smith, who notes the winery is currently out of stock, so she recommends the Kloof Street Chenin Blanc ($21). "And then the acid in the wine actually helps clear your palate in between each bite and gets you salivating again since chips are so drying — which just gets you ready for the next handful of chips."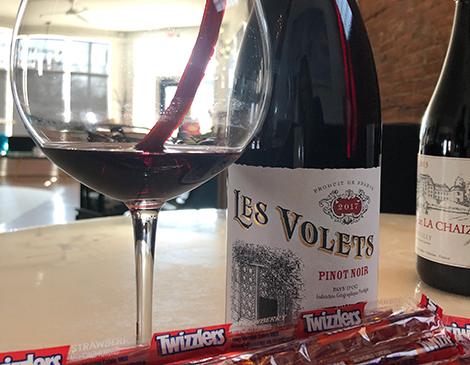 Les Volets Pinot Noir ($12) and Twizzlers
Flight's most popular pairing on Instagram was this licorice/red-wine mash-up, which capitalizes on this French pinot noir's bright, fruit-forward cherry notes to complement the cherry flavoring of classic Twizzlers. "Generally speaking, pinot noir has a nice amount of acid in the wine, and that acidity really helps with a couple things," says Smith. "It helps cleanse your palate, and prepare your palate for the next bite, but it also helps when you're dealing with something like Twizzlers with a gummy texture. It helps soften that gumminess and make everything a bit more palatable." Level up and use your Twizzler as a straw.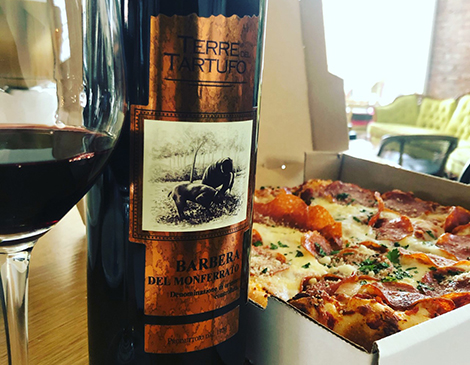 Terre del Tarturo Barbera del Monferrato ($10) and pizza
Don't fret about ordering the perfect pizza toppings to go with this barbera. Smith notes that it pairs well with any pie topped with tomato sauce base (she got pepperoni pizza from Astoria Cleveland). This pairing again hinges on a shared acidity, with the acid in the tomato sauce balancing nicely with the medium-bodied selection from Italy. "The darker, softer fruit notes that tend to come out with barbera tend to be really easily pairable, it doesn't really matter what you get on your pizza," says Smith. "This wine is going to be kind of a chameleon and work well with a lot of different things."