The West Side Market is still growing 105 years later. The Ohio City grocery hub has recently added several new vendors, bringing the total occupancy to more than 90 percent while offering a new kind of diversity in products and people. "To be here [at the West Side Market] is to be in the heart of the city," says Denaj Denujae, a B.A. Sweetie manager. "It's so many people coming together, and we are happy to be here." Here's a list of new spots to check out during your next visit.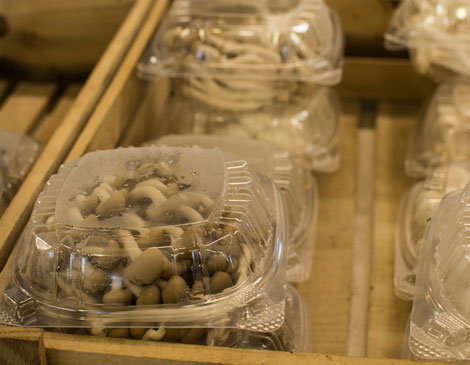 Avant Gardens, Stand 70
There's fungus among us at the West Side Market. But don't worry, it's the good kind. Corey Maizel brings in exotic mushrooms — morels, oyster mushrooms and truffles — that are hard to find in Northeast Ohio. Grown right here in Ohio by Maizel, these 'shrooms will add a kick to your favorite dish for a reasonable price. avantgardensfarm.com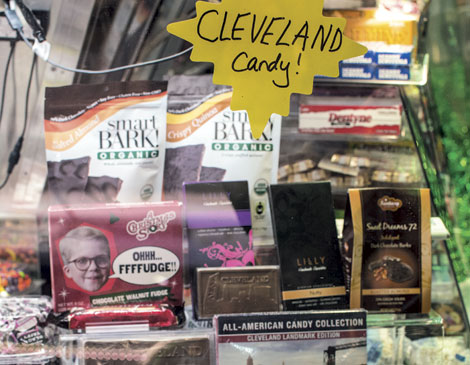 B.A. Sweetie, Stand D6
You don't have to trek through the candy warehouse to find your sweet treats anymore. The largest candy company in the country has opened a small-scale version of its store inside the West Side Market. You'll find classic quarter candy such as Tootsie Rolls and Dubble Bubble, as well as nostalgic sweets such as Necco Wafers. "There's nothing else like us here, and it really shows the diversity and what the market is all about," says manager Denaj Denujae. sweetiescandy.com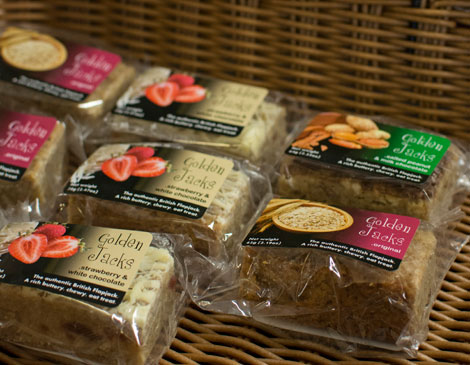 English Treats, Stand 74
You don't have to cross the pond to get the best tea and crumpets. Dickon Newman sells British snacks — think homemade British oat bars, banoffee pies and sausage rolls along with imported treats such as biscuits, chocolates and potato chips. "We're trying to be more unique," Newman says. "There's plenty of butchers and produce, but we are adding international foods that you can't get anywhere else." englishtreats.com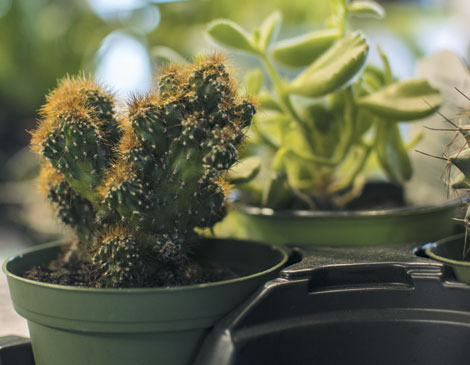 Lakewood Plant Co., Stand 83
Daniel Gifford is helping Cleveland's green thumb with his shop in Lakewood and his new mini-jungle at the market. Pick up some succulents or an easy-to-keep cacti if you're just starting out on your plant journey. More experienced gardeners can snag a podocarpus or even a lemon tree. lakewoodplantcompany.com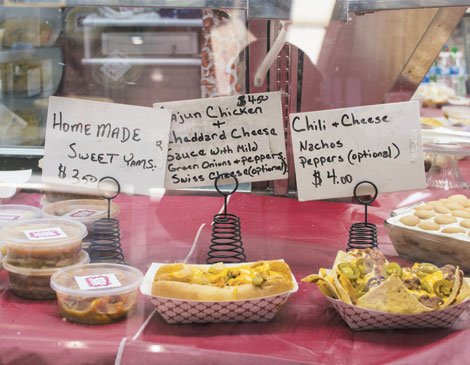 Ora Bell's, Stand F3
Owners Sharon and Terry Robinson cook up soul foods such as collard greens, sweet yams and macaroni and cheese that's ready to eat or can be taken home and warmed up to share. Named after Terry's mother, Ora Bell Robinson, the recipes and cooking style are all inspired by her and what she cooked for her family in Alabama. "Southern food is different. It's seasoned different and it tastes different, and we wanted to bring that here," Sharon says. "It's a variety of food that I think everyone should experience." facebook.com/orabells.sells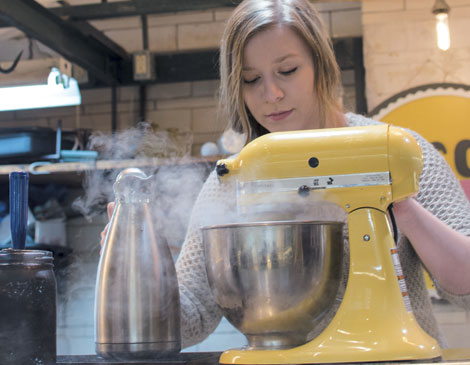 Piccadilly Artisan Creamery, Stand G6
If you see fog rolling over the counters of this stand, don't be alarmed. That's just the liquid nitrogen Piccadilly Artisan Creamery uses to make its smooth, organic ice cream in flavors such as creme fraiche, caramel sea salt, strawberry balsamic and more. Brothers Cosmin and Adrian Bota started the shop to lower the amount of artificial flavors and preservatives in the decadent dessert. "Piccadilly Creamery is complementary to what the market is famous for — a unique and memorable food experience," says Adrian. "It's a great place for us to interact with diverse and eclectic customers." piccadillycreamery.com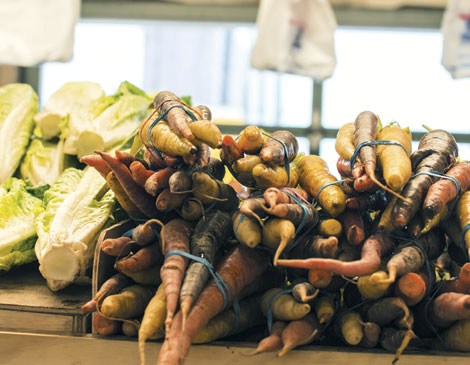 Prince Produce, Stands 35-37
Produce is a family affair for Fadi Abouelainein. Perched across the aisle from his brother's stand, you'll find his new produce pop-up that offers traditional offerings such as tomatoes and cucumbers, but also some exotic fruits such as Crenshaw melons, better known as muskmelons. Having started his produce career at 8 years old, Abouelainein is eager to answer questions and provide high-quality fruits and vegetables to Clevelanders.