In Vietnam, pho is a meal for any hour. Start your day off with a bowl, slurp up some noodles at lunch or savor some prime cuts of beef at dinnertime. But for those still getting acquainted with Vietnam's national dish, we dug in to the best bowls in AsiaTown for the noodle novice, the intermediate and the seasoned pho pro.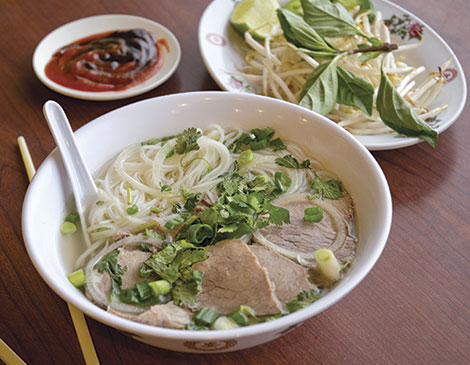 Pho Chin With rice noodles and well-cooked brisket, pho chin keeps it simple for the uninitiated. "The meat cooks in the spices in the broth for several hours," says Chris Nguyen, co-owner of Superior Pho. "So by the time we slice it and pour hot broth over it again, that meat is lean and full of flavor."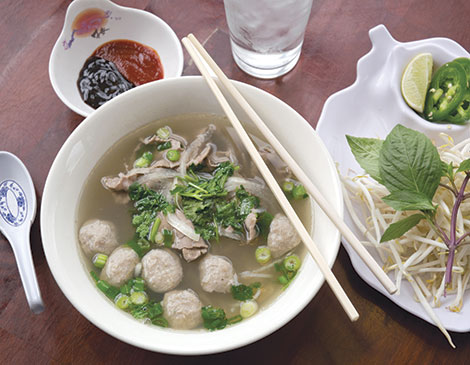 Pho Tai Bo Vien Pho tai bo vien adds two pho staples — rare beef and beef balls. Made with flavorful beef tendon, the beef balls are like the Vietnamese version of Italian meatballs. The thinly sliced rare beef gets served on the side and added as you go. "When you put it in the [hot] soup, it automatically cooks," says Sue Thai, manager at #1 Pho.


Pho Ha Nam Dac Biet Pho ha nam dac biet adds beef tripe, the crunchy lining of a cow's stomach, to fully complement the brisket, raw beef and beef balls. While tripe may be new to many, it rewards adventurous palates with an authentic pho experience. "This one has a little bit of everything," says Sang Cly, owner of Pho Ha Nam.