Pierre's Ice Cream Company is voting yes.

Earlier this week the Cleveland-born brand announced the newest addition to its list of unique premium ice cream flavors: Banana Cream Pie.

(Courtesy Pierre's Ice Cream Co)
This banana-flavored ice cream with pieces of pie crust and graham cracker swirl seems like a welcome savior against the rising temperatures we've been experiencing this past week, but with Ohio weather, you can never be too sure.

"The graham cracker swirl and baked pie crust pieces provide the perfect complement to the Banana Ice Cream," says Matt Thornicroft, Pierre's communications manager. "It's one of those flavors that mixes together just the right amount of creaminess with the wonderful texture of pie pieces and graham cracker swirl."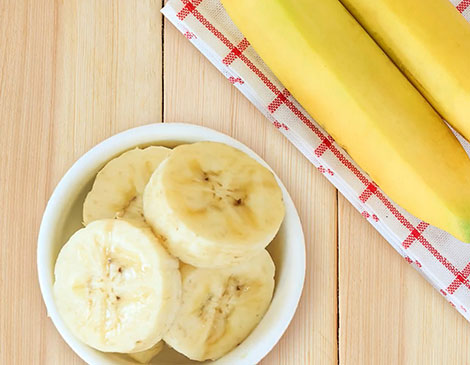 (Courtesy Pierre's Ice Cream Co)
For those eager to make the delicious treat your new lifeline, you are in luck. Pierre's has options to satisfy a multitude of ice cream preferences, while also providing several ways in which the pie-obsessed can keep some variety in their desserts — without forfeiting their love of the banana cream goodness, of course.
Incorporate crowd favorite toppings like strawberry preserves and whipped cream, or add an extra boost of banana through slices placed on the side. Drown it in chocolate and caramel sauce, or make it even more portable by blending it into a creamy milkshake. The options are endless, but we at Cleveland Magazine are eager to see what combinations you come up with this summer.
Bite into the Cleveland dining scene by signing up for our free weekly CLE Food & Drink newsletter — your guide to food and drink throughout The Land. Arriving in your inbox every week, this coverage fills you in on everything from mocktails to shareable plates — and more. Click here to subscribe.