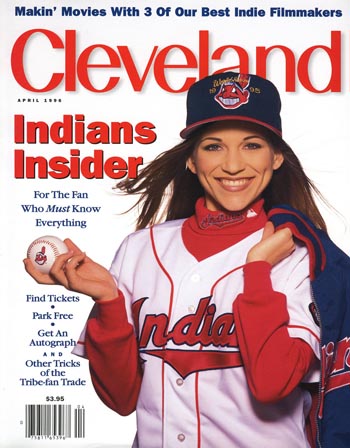 In the CLE
Kent State University senior David Holmes became the luckiest sports fan on the planet when he won a spot at the ESPN "SportsCenter" desk. He recently talked to us about almost blowing his big break, television shopping and working that new wardrobe.
Clear Channel radio personalities get involved.
The election of Carl Stokes as mayor in 1967 filled the city with hope and good will. Many thought our war against poverty might be won. But today we have more casualties than ever. What went wrong?
Entertainment
This month, Led Zeppelin frontman and solo artist Robert Plant pays tribute to American music pioneer Lead Belly at a Nov. 7 Severance Hall concert that caps this year's American Music Masters series. Here, he and Rock and Roll Hall of Fame and Museum v
At Home
Travel & Outdoors
Even covered in snow, Holmes County offers breathtaking scenery, comfortable lodging, handsome quilts and tasty cheese.