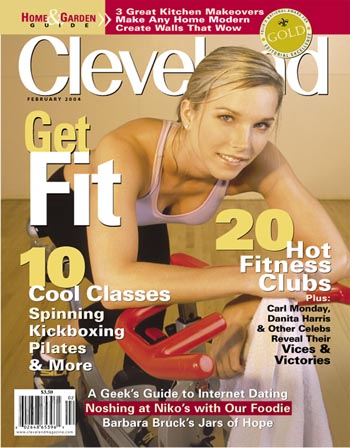 Food + Drink
In the CLE
A reformed county government may be the answer to our region's ills. But are we courageous enough to take the medicine that's long overdue?
One family facing two potentially lethal diseases found life in the unlikeliest of places: a jar of spaghetti sauce. Now, they've taken their crusade to supermarkets across the region, hoping to raise awareness for an affliction of which most people have
How desperate must you be to look for love online? You may be surprised. So, just in time for Valentine's Day, we follow the adventures of one techie — and self-described "studly player" — who takes the plunge, dabbles in online matchmaking and discov
Adventure. Bickering. Backstabbing. We envision the journal of a reality show with no winners.
Travel & Outdoors
Get away from the kids, the dog, the job and the house. Here are 10 places around the state where you can make the most of your time together.
Health
The blank slate of a new year prompted us to check out the wealth of fitness clubs and classes available to Greater Clevelanders, whether one lives downtown, east, west or south. We found offerings that could inspire even the most ardent couch potato.