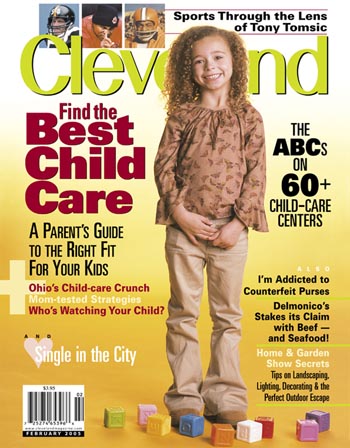 Travel & Outdoors
Finding fun, comfort and instruction on the finer points of falling down a mountain at Hidden Valley Four Seasons Resort
Education
One mother's journey through more than a decade of day care
Whether you're lucky enough to work for a company with on-site care or are investigating a nanny for your toddler, it's worth examining all of your options.
Moms offer advice from the trenches on making child care work for you.
"A child-care teacher has to be a social worker, a nurse, a referee, a cook at snack time," says Kimberly Tice, executive director of the Ohio Association for the Education of Young Children. "We have to be it all."
Quality child care makes children better learners and helps solve nearly every social problem, from teen pregnancy to unemployment. Why then is it so hard to find?
We dive into the ins and outs of child care with local moms, teachers and admin
The Oberlin Early Childhood Center is considered one of the best in Ohio. How do they do it? Good funding plus even better teachers.