Table of Contents
---
Check back for new articles from the issue throughout the month.
To read the whole issue: Find on newsstands.
Or, never miss an issue – subscribe!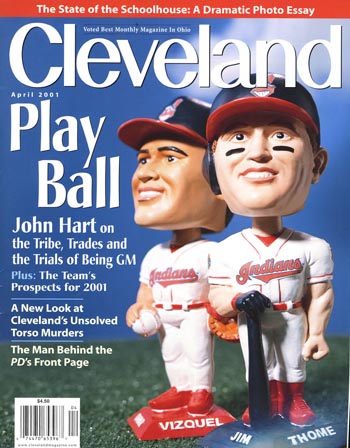 Food + Drink
In the CLE
When Mayor Jane Campbell was elected, she graced Cleveland Magazine with promises for the city. A year later, she appeared on the cover with her cabinet. Now, more than halfway through her term, some are still waiting for her to deliver, to inspire and to
Health
Every day, the writer and her mother engage in a dance of caregiver and cared for — sometimes a graceful step forward, other times a stumble backward — but always together.