Table of Contents
---
Check back for new articles from the issue throughout the month.
To read the whole issue: Find on newsstands.
Or, never miss an issue – subscribe!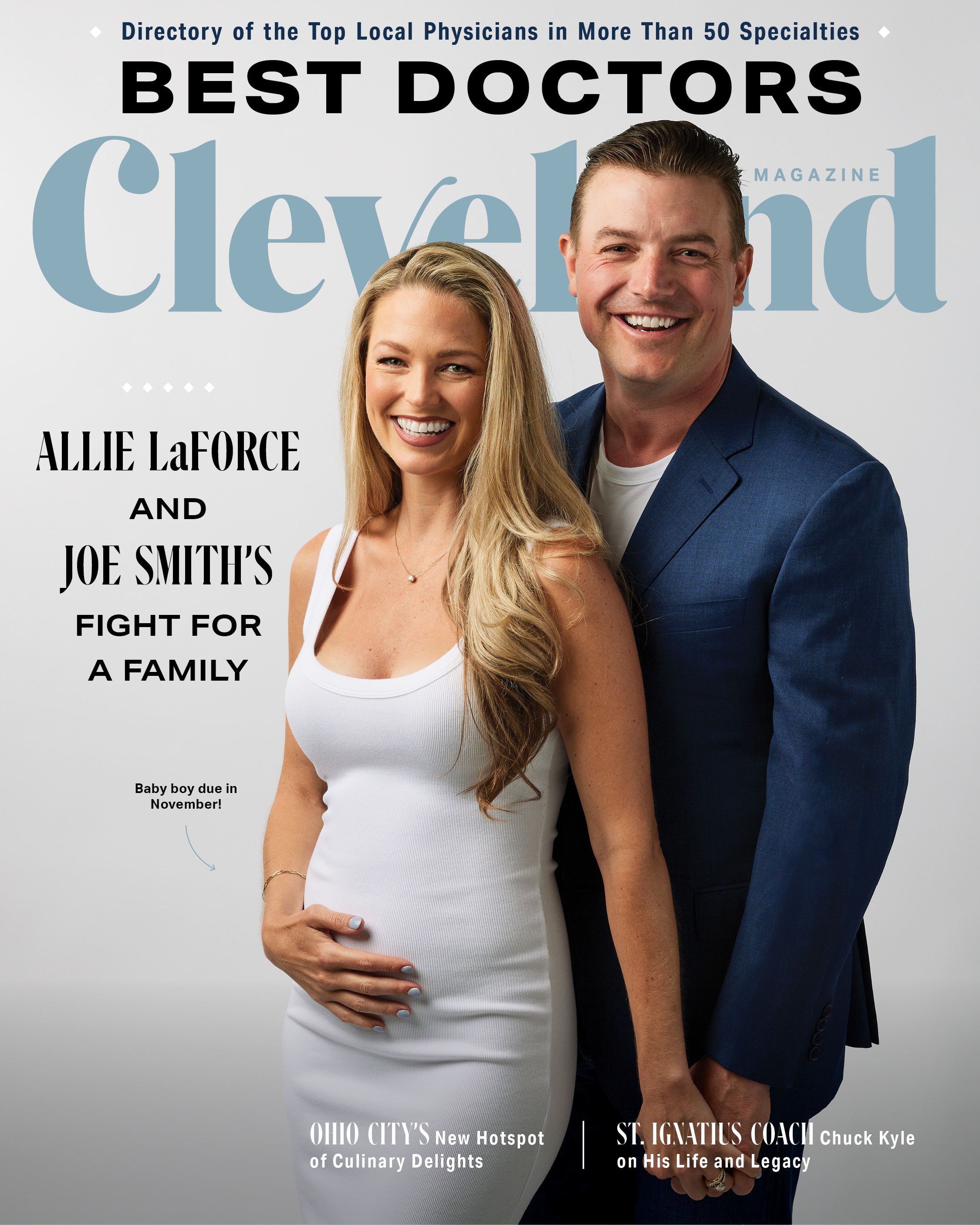 Style
While many restaurants and shops are on their way out, new local small businesses and corporate chain spots are setting up shop.
The Van Aken District spot offers up a side of adult beverages with manicures and pedicures.
Travel & Outdoors
Just four hours from Cleveland, the Lake House on Canandaigua was voted one of the top 30 hotels in the world. We set out to discover why.
Health
Local experts share their tips for maximizing nutrition at home and on the go. Plus, our guide to the area's best medical professionals.
Registered dietitian Lindsay Bailey at Akron Children's Hospital helps parents find the best food fit for their children.
Here's how we crafted our story and found the data to back it up.
Also, the medical professionals who are helping patients achieve their goals offer healthy doses of advice we all can use.
These three recipes are full of superfoods and offer both great taste and great nutrition.
Cleveland Clinic dietitian Julia Zumpano shares how to find the best superfoods for you.
The doc helps us understand how nutrigenomics works and what it can teach us about our bodies.
Experts from Cleveland Clinic, Metrohealth and University Hospitals share what to watch for when the food you eat causes a harsh reaction.
Lizzy Traxler, a clinical outpatient dietitian at University Hospitals Digestive Health Institute, shares everything you need to know.
Education
Here's how schools are integrating design thinking across the curriculum — and why this approach is preparing students for the modern workforce.
High schools across Cleveland are experiencing the benefits of practical classes teaching science, technology, engineering and mathematics.