Table of Contents
---
Check back for new articles from the issue throughout the month.
To read the whole issue: Find on newsstands.
Or, never miss an issue – subscribe!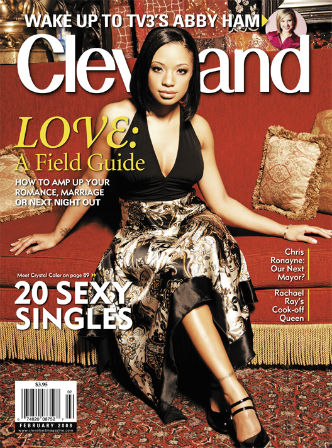 Food + Drink
Follow this Valentine's Day advice for pairing wine with chocolate.
She wowed America's daytime culinary queen. Now, Jenn Thomas hopes the EVOO endorsement will help her take her creations public.
WEB EXTRA! The Rachael Way: A recipe by "So You Think You Can Cook?!" winner Jenn Thomas of Cuyahoga Falls. Read our February 2008 issue Q&A with her here.
In the CLE