Table of Contents
---
Check back for new articles from the issue throughout the month.
To read the whole issue: Find on newsstands.
Or, never miss an issue – subscribe!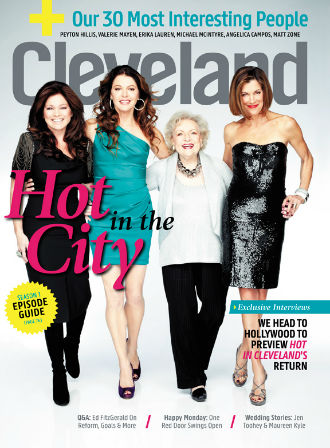 Style
Kick off the new year with these fun items geared to help you stick to your resolutions.
Founded by two women with a passion for dress-up, Lizzy & Jane recalls the glory days of fancy feminine attire.
Education
Co-owner of Greenhouse Tavern with chef/husband Jonathon Sawyer and blogger at chefswidow.com
Mom to Catcher, 5, and Louisiana, 3
19 Action News Reporter, WOIO-TV
Mom to Gianna, 17 months, and Anthony, 4 months
In-arena host for the Cleveland Cavaliers and Mr. Hero spokeswoman
Mom to August, 18 months
Nationally syndicated cartoonist, The Pajama Diaries Mom to Mollie, 10, and Nikki, 8