Table of Contents
---
Check back for new articles from the issue throughout the month.
To read the whole issue: Find on newsstands.
Or, never miss an issue – subscribe!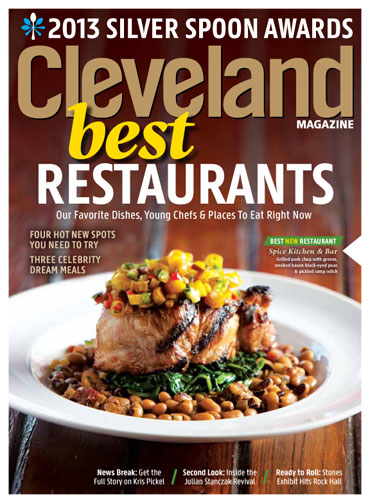 Style
Allie M. Designs offers handcrafted, keepsake jewelry that exudes character and tells stories.
As Fashion Week Cleveland arrives this month, we check in with local designer Lotty Lewis.
Travel & Outdoors
Get a taste of what Cleveland's dining scene is serving with our annual look at Northeast Ohio's best restaurants. Sit down for a full-course meal of our favorite dishes, the trends we love and love to hate (sorry bacon), the chefs to keep your eye on and
We asked local chefs to decode some of their most puzzling menu jargon.
Get more face time with your favorite local chef (and some gourmet grub) by snagging a spot at one of these chef's tables.
We've asked a trio of local chefs to help us crack the case on these obscure menu items.
Prohibition is long gone, but a handful of distilleries are bringing back the mystique of that era with a fresh round of spirits. Bartenders are getting into the action too, mixing up cocktails featuring locally made liquors.