Table of Contents
---
Check back for new articles from the issue throughout the month.
To read the whole issue: Find on newsstands.
Or, never miss an issue – subscribe!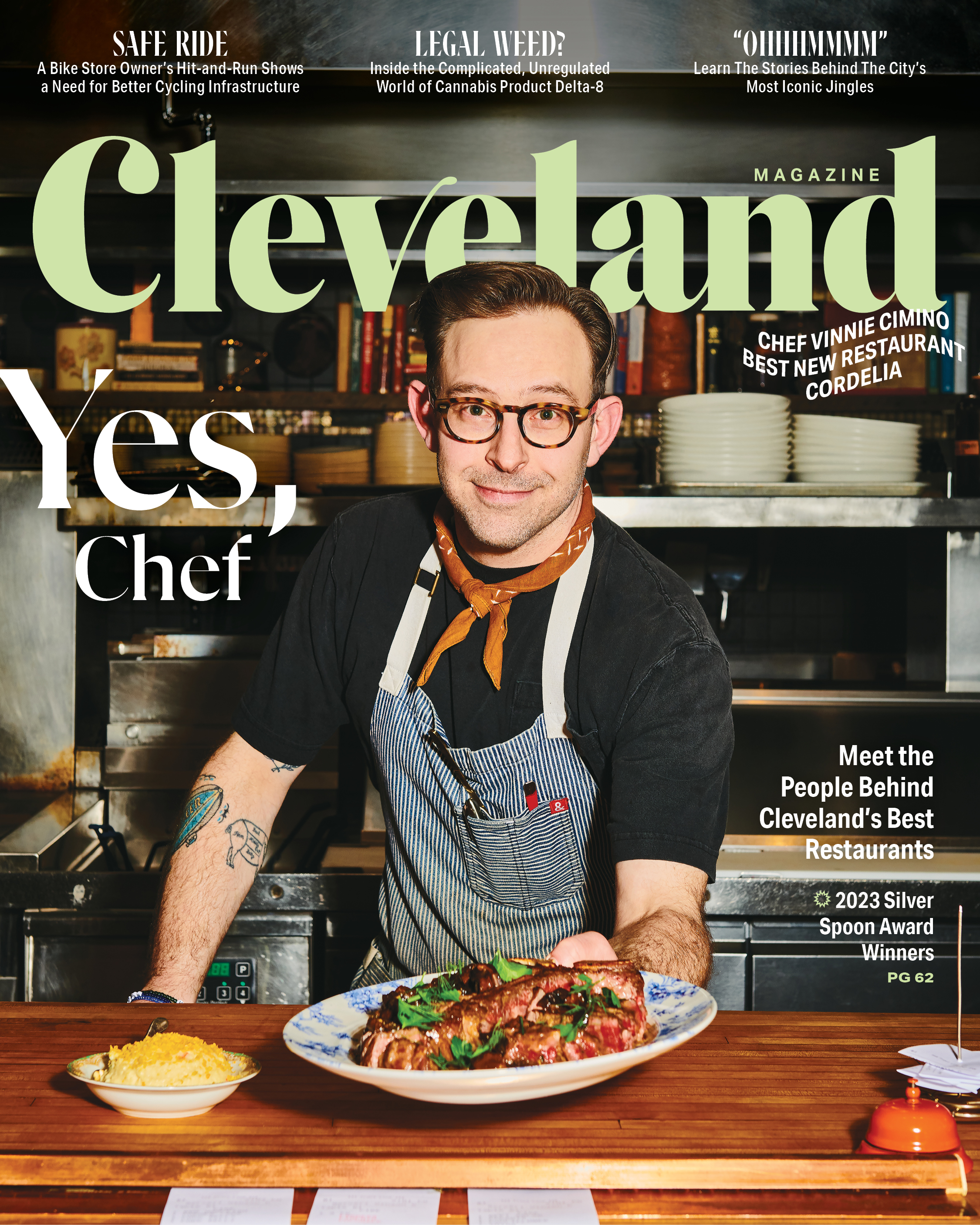 Style
With the speed of today's life, finding time to pamper yourself is hard to find, companies like Salon2U and Cleveland Mobile Massage aim to ease that burden. By Kate Bigam Kaput
From donut-themed skateboards to Machine Gun Kelly's midnight merch flex, Cleveland Magazine gets the latest on what's new and coming soon for the art and apparel powerhouse. By Abigail Kussow
Lakewood's witchy resident gives a whole new feeling to the experience of antique store shopping. By Abigail Kussow
Travel & Outdoors
Wild Mouse, The Boardwalk and a season of fun opens May 6 with the commencement of a time-honored tradition. By Abigail Kussow
Calling all college students, interns and young professionals. Engage! Cleveland has the event we just can't gatekeep. By Abigail Kussow
Three cheers for City Goods' seasonal City Market circa 2023. By Abigail Kussow
Get ready for some sunshine, Cleveland. For a few short months, Northeast Ohio soaks up some of the best events our region has to offer.
From Garlic Fest to Larchmere Porchfest, there's no shortage of summer street festivities around Cleveland. By Kiara Rodriguez
From fun dashes to 5Ks — or way longer — these road races offer great ways to explore the city and the best of our culture. By Kiara Rodriguez
Check out these camps ranging from topics like S.T.E.M. to nature and everything in between. By Anthony Elder
From Wilderness Camps for Kids to the Metroparks Hiking Challenge for 2023, become one with nature at these great local parks. By Anthony Elder