Table of Contents
---
Check back for new articles from the issue throughout the month.
To read the whole issue: Find on newsstands.
Or, never miss an issue – subscribe!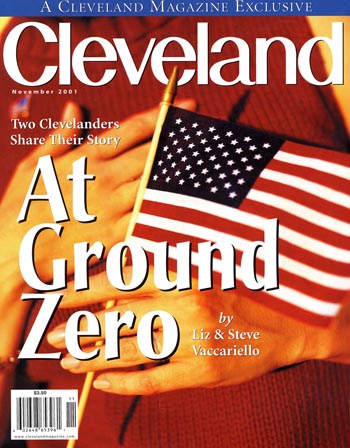 In the CLE
Originally published in the November 2001 issue of Cleveland Magazine, former CM editor Liz Vaccariello writes about her and her husband Steve's harrowing story of survival.