Table of Contents
---
Check back for new articles from the issue throughout the month.
To read the whole issue: Find on newsstands.
Or, never miss an issue – subscribe!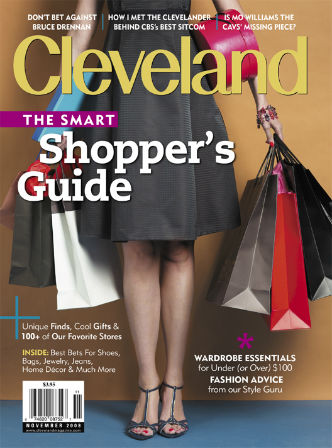 Style
Kati Hanimagi uses a centuries-old process to create Oddball Press' unconventional line of greeting cards for a new generation.
If you read her style column in The Plain Dealer, you already know how fabulous she is. She's pretty — not perfect. She splurges — within reason. She realizes that a good outfit makes you feel great, but won't change
M Lang serves up a little liquid hospitality to attract customers after surviving the Euclid Corridor Project.
Travel & Outdoors
Add a pinch of culinary education to your next getaway with cooking classes offered by three Ohio inns.