Table of Contents
---
Check back for new articles from the issue throughout the month.
To read the whole issue: Find on newsstands.
Or, never miss an issue – subscribe!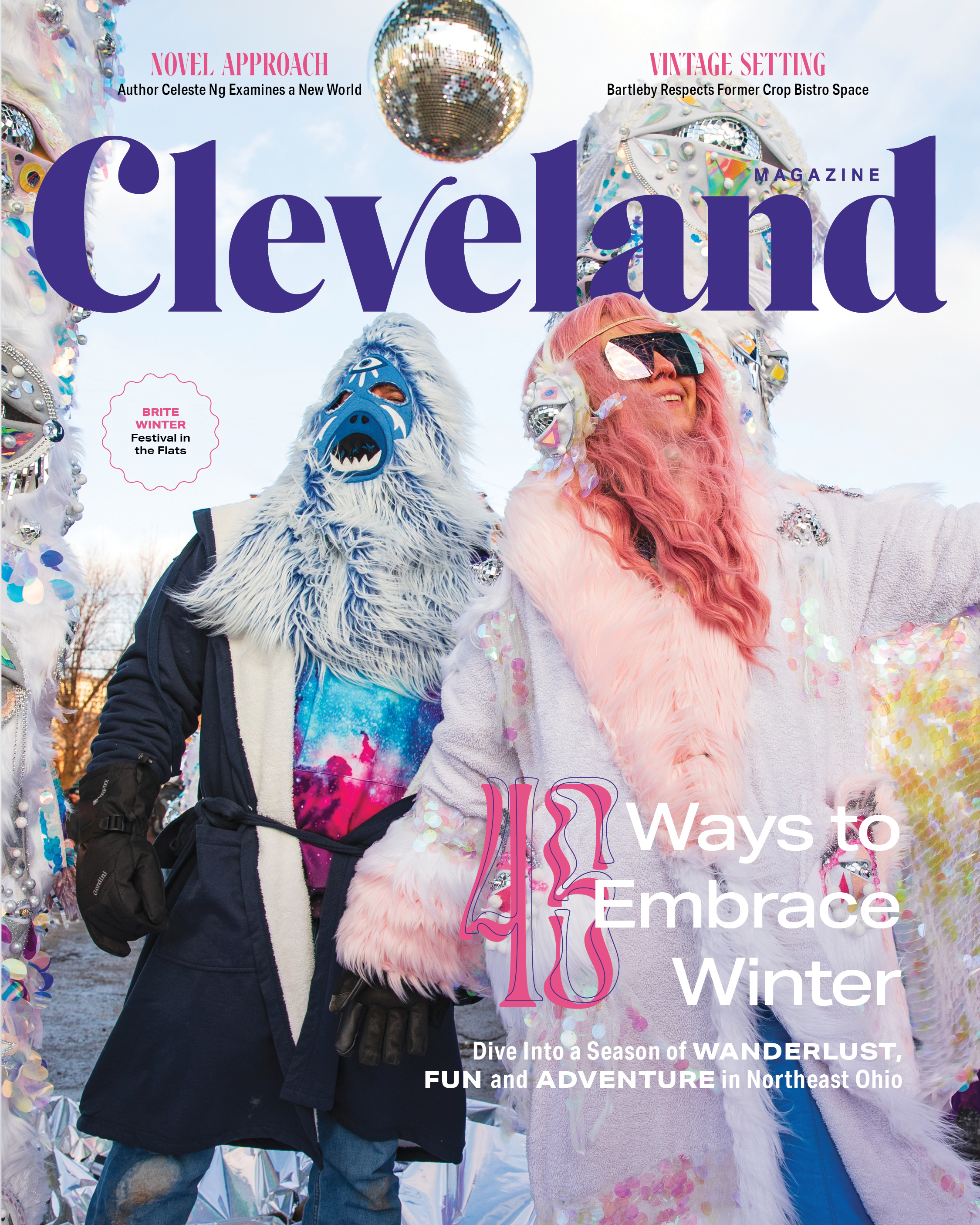 Featured Articles
The photographer became an overnight sensation from his local photos of abandoned architecture. But his artistic journey, which helped him find himself, is years in the making. By Anthony Elder
Food + Drink
From light bites to heavy entrees, The Land boasts plenty of delicious plant-based options. By Kate Bigam Kaput
Chef Matthew DePante found inspiration in Sunshine State cuisine, reimagined it and brought it back to The Land. By Kate Bigam Kaput
The restaurateur also known at DJ KY enjoys everything from fast-casual to fine dining in The Land. By Berkeley Chadwick
In the CLE
Carl Stokes was a trailblazer in Cleveland, but he also changed the narrative of our nation. By Becky Boban
Coming from The Athletic and Akron Beacon Journal and Cleveland.com respectively, our new staff shares what they feel makes Cleveland home.
Editor Dillon Stewart reflects on the ways Cleveland embraces long winters and stays tough through the cold.
Cleveland institutions are at the forefront of integrating virtual reality into education, medicine and how we engage with the world. By Becky Boban
The photographer became an overnight sensation from his local photos of abandoned architecture. But his artistic journey, which helped him find himself, is years in the making. By Anthony Elder
From growing up in segregated Cleveland public schools to becoming a voice for voting rights activism, this local change maker speaks to the importance of the vote. By Gracie Wilson
Holodecks aren't a reality... yet. Until then, here's three places in Cleveland to immerse in the stunning new technology for yourself. By Becky Boban
Virtual reality has escaped the gate of science fiction. It's here, immersing itself into Cleveland, a steampunk daydream of high tech in a Rust Belt city. With new locations opening, we took the tech for a test drive. By Becky Boban
Entertainment
Her new book is not set in Cleveland, but one of its themes builds upon something that happened to her here. By Jacqueline Marino
Style
From sports gear and cozy sweaters to kids toys and luxury accessories, here's our guide to shopping for Christmas in the CLE. By Gracie Wilson
Travel & Outdoors
Cleveland institutions are at the forefront of integrating virtual reality into education, medicine and how we engage with the world. By Becky Boban
Holodecks aren't a reality... yet. Until then, here's three places in Cleveland to immerse in the stunning new technology for yourself. By Becky Boban
Virtual reality has escaped the gate of science fiction. It's here, immersing itself into Cleveland, a steampunk daydream of high tech in a Rust Belt city. With new locations opening, we took the tech for a test drive. By Becky Boban
Health
From Alaskan cruises to one-day bus trips, adventure knows no age. By Vince Guerrieri
Local health experts share tips on how to continue on after the loss of a loved one and continue to live a fulfilling life. By Kristen Hampshire