Table of Contents
---
Check back for new articles from the issue throughout the month.
To read the whole issue: Find on newsstands.
Or, never miss an issue – subscribe!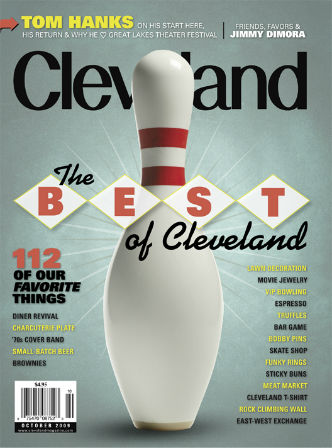 Style
Art of Cloth's sophisticated dyeing process offers an artistic edge while keeping comfort in mind.
Health
The 2009 topDentists resource is your guide to more than 300 of the best dentists and specialists in Greater Cleveland.

Education
Local college students get an inside look at Cleveland with a reality game show.
Schools are extending their reach by taking the classroom to the world — constructing chicken coops for a Tanzanian orphanage, giving mini-loans to grocers in the Dominican Republic and rebuilding a school in Nicaragua.