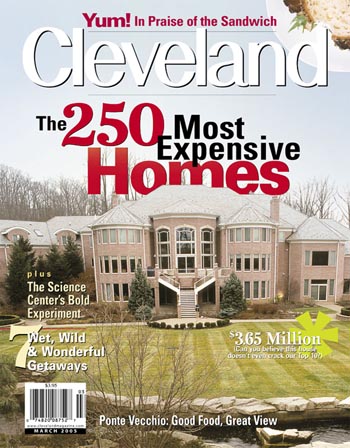 Travel & Outdoors
Along with beautiful beaches, St. Martin offers super shopping and delicious dining.
Everybody's a winner (at least in spirit) at the Belterra Casino Resort & Spa on the banks of the Ohio River.
Meet manatees, explore mangroves and otherwise get in touch with Florida's wild side.
Discover living history in Connecticut's 19th-century seaport.
Johnson's Island, Lakeside and Marblehead are Erie's quieter, less-trod treasures.
Finding your own adventure on the Sleeping Bear Dunes National Lakeshore.
A local B&B brings Ireland to its guests and its guests to Ireland.
Choose your own adventure on the Colorado River.
Education
One has an indoor basketball court; another has a video arcade for the grandkids. Some bear the mystery of history; others the fresh smell of brand-new construction. What do they have in common? They all make our list of the 250 most expensive properties