When Kevin Love first opened up in March 2018 about his struggles with anxiety and depression, he didn't know what kind of reception to expect. But the soft-spoken Cleveland Cavaliers power forward has gone on to become a mental health advocate. Love, who launched the Kevin Love Fund a year ago to help end the stigma surrounding mental illness and equip people with tools to live happier, healthier lives, talks about his in-game panic attack, mental health journey since coming forward and more.

Q. How did the experience of your first panic attack change things for you?

A. Two days after that attack, I looked in the mirror and said, OK, this is something I obviously have to deal with. With a therapist, I looked back at what I'd dealt with — through childhood, in the league, in college — and that led to me sharing my story. Seeing the community and the outreach I received, I realized it was my opportunity to change people's lives for the better.

Q. How has your approach to your own mental health changed?

A. I know what my triggers are and what works for me, whether it's exercise, meditation or basketball. Medication has really helped, too. But the coolest thing is not feeling so alone. Having a sense of community and knowing that I'm not weird — it feels good. My social anxiety has gotten better, and I'm able to move freely and not feel like something could go wrong at any moment.

Q. What do you say to others who are struggling or to those who think a famous athlete can't possibly understand?

A. Everybody's going through something, and it doesn't discriminate. I've used this quote [from actor Bryan Cranston] thousands of times since Anthony Bourdain died: Success is not immune to depression. I'll use that for the rest of my life. This is something that can affect anyone and everyone.

We talked to some other local mental health warriors and professionals about some tips and tricks to improve your mental health for Mental Health Awareness Day on October 10.

If you're having a mental health crisis, call the National Alliance on Mental Illness Greater Cleveland at 216-875-7776.

Focal Point
Three Clevelanders Share How They Stay Focused On Their Mental Health.
Archie Green, rapper and Peel Dem Layers Back founder

"I'm always writing. It's very therapeutic to get my thoughts out of my head, whether they're good or bad or ugly. I tell people: 'Don't be afraid to say it out loud, whatever it is that you're feeling. Just acknowledge it.' "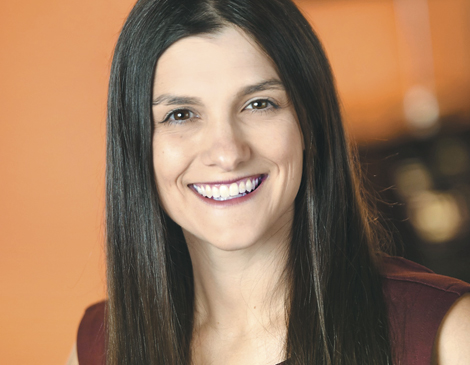 Alicia Hansen, L'Nique Specialty Linen director of marketing

"Keeping a mind-body connection is vital in my long-term mental stability, and group exercise settings work best. Finding support within a space full of like-minded individuals fuels me to find my best self."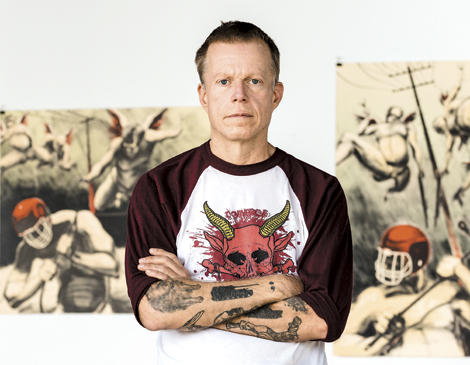 Derek Hess, artist

"I go to therapy and I take my meds, but sometimes, if my mood is too intense and I can't [produce art], I like to go fishing. I prop the pole up, bait the hook and just sit back and enjoy the scenery."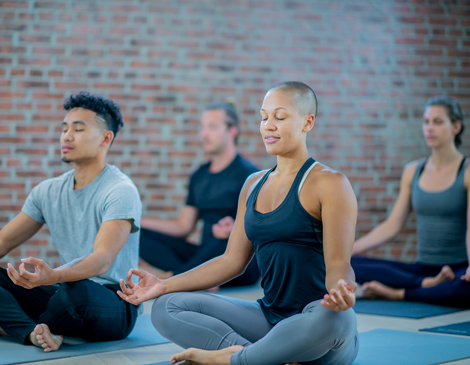 Simple Plan


How to plan the perfect day of relaxation in Cleveland.

You deserve a break. Ellen Riehm, community education coordinator at the National Alliance on Mental Illness Greater Cleveland, shares tips for the perfect day of self-care around the city.

Head to your favorite healthy hotspot such as Tommy's in Cleveland Heights for a veggie- and protein-heavy meal to start the day off right. "It's as important to eat healthy for your brain as it is for your heart," Riehm says. tommyscoventry.com

Center yourself at the Cleveland Shambhala Meditation Center in Lakewood. "Meditation increases the number of signaling connections in the brain, so it can help provide better control over processing emotions," Riehm explains. cleveland.shambhala.org

Exercise is proven to reduce anxiety and depression, so take a hike through the Cleveland Metroparks. "You don't have to do something intense," Riehm says. "Just let those endorphins kick in." clevelandmetroparks.com

Close out the day by hitting up Hilarities 4th Street Theatre for a stand-up comedy show. "Humor is a really big part of how we release stress," Riehm says. pickwickandfrolic.com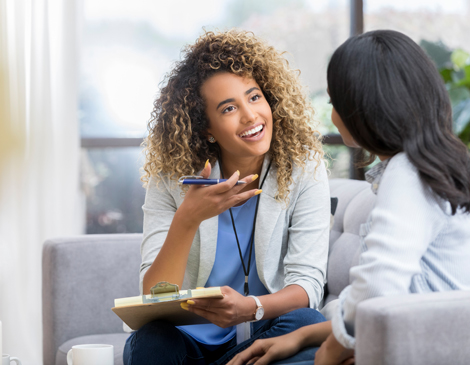 Search Results


Dr. Leopoldo Pozuelo, staff psychiatrist at the Cleveland Clinic, says doing your homework ahead of time can help make the process of finding the right therapist easier.

Set goals.
What do you hope to get out of therapy? Identifying your issues and concerns will make it easier to search for a therapist who specializes in them. "You have to invest some effort," Pozuelo says.

Make the match.
Search for therapists who focus on your concerns (anxiety issues, eating disorders, etc.), and, if it's important to you, those whose demographics will make you most comfortable (i.e. age, race, gender). "You want to make sure the therapist can understand the vantage point the patient is coming from," Pozuelo says.

Try, try again.
If your mutual goals don't align, don't be afraid to move on and try someone else. "No therapist is going to be upset if [the patient] feels that the rapport and connection aren't quite right," Pozuelo says.