Taking up residence inside Rocket Mortgage Fieldhouse, the glossy two-story team shop called "Center Court" prepares for its debut.
The Cleveland Cavaliers will host the grand opening of the brand's retail space Saturday, May 13 from 12 p.m. to 2 p.m. along with the help of some live tunes from featured artist DJ NicNacc, and refreshments from your favorite Cleveland hubs like Sora, and 27 Coffee Club. Although programming for the event will wind down around 2 p.m., guests are encouraged to visit and shop until 6 p.m.
Fans of musician Machine Gun Kelly can rejoice in knowing that the presence of the pink cafe pop-up will be far from his only highlight of the day. Also debuting Saturday, and available exclusively at Center Court, is the "Cavs x UN/DN" nail polish line, a unique offering from the Cleveland native and award-winning artist.

(Photo courtesy Kathy Hutchins)
So, what can fans expect from this collaboration? In two words: Cavs pride.
The 9-free, vegan, and cruelty-free status boasted beauty collection partnership will include three topcoats and four base colors, three of which have been customized and created especially by the Cavs. Those colors, 216 (matte black), Larry O (gold) and Let Em Know (burgundy wine), along with the rest of the assortment will be packaged within Cavs-themed kits and carry an exclusive set of nail decal stickers designed to help you show off your Cavs pride whether you are in the stadium or out-and-about in the city.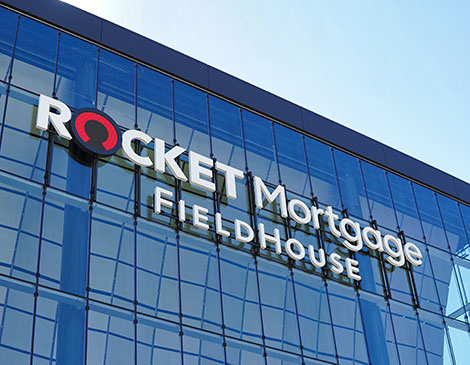 (Photo courtesy Adam McCullough)
Get ahead of the weekend by signing up for our free weekly "In the CLE" newsletter — your guide to fun throughout The Land. Click here to subscribe.