We all love our pets, but how can we make absolutely sure they know it? Kristi Pianka, owner of Sublime Pet Spa in North Royalton, shares ideas for ensuring that your favorite furry friends feel extra-special and know exactly how much you care, even if they can't understand all the loving words you coo at them.
Hit The Salon
Just like humans head to the spa or the beauty salon for a little bit of pampering, so too can our pets benefit from professional attention. Groomers offer services like bathing, brushing, trimming, and nail-clipping, among others, coiffing your pet into tip-top shape. "It's hands-on attention the whole time they're there," Pianka says. "When they leave, their coat looks good, their skin feels great, and they feel better."
Take Time For Fun
Sure, you walk your pup and cuddle your kitty, but it's important that we truly take time to engage our pets in play, Pianka says. "The more you play with them and exercise them, the happier and healthier they are. That's the No. 1 thing that contributes to their well-being." Head outside to play fetch with your pup or grab a little laser pointer to drive your cat crazy — in a good way.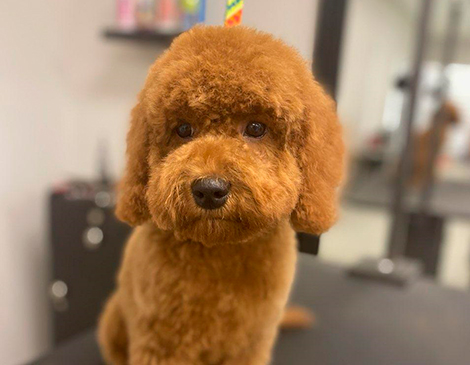 Bake Your Treats
Your pet already loves treats, so why not whip up something special for them in your own kitchen? Just make sure that whatever you're making is sugar-free and safe for pets. "The more natural you can make their food, the better," Pianka advises. Looking for something extra-special to make at home? She suggests popping a chicken breast into a dehydrator for a healthy indulgence your dog will love.
Make Like A Masseuse
Go beyond head scratches with dedicated pet massages, which have health benefits like increasing circulation and calming anxiety. You can take your pet to a professional or try it on your own using resources from the American Kennel Club and others. "You know where your own animals' special points are," she says. "You can tell where they feel good."
Celebrate Good Times
If you're looking for a good excuse to get festive, look no further than your pet's birthday — a perfect time to make special treats, take fun photos, give gifts and lavish your pet with love and attention. "One of my employees threw a huge party for her 16-year-old dog!" Pianka laughs. Hey, who says the "Sweet 16" concept is only for human teenagers?