Largest Collection of Trolls
Record Established: Sept. 20

Record setter: Sherry Groom wasn't satisfied with just setting a Guinness World Record — the mark needed to be mythically good. So the Troll Hole Museum owner smashed her previous own record of 2,290 unique troll dolls by more than tripling that number to 8,130 in just four years.
Troll whole: A team of experts and witnesses spent six months individually photographing each troll and compiling more than 210 minutes of video footage to send to Guinness. "It was pretty overwhelming," says Groom, who created 98 Google photo albums for all the pictures. "We have photos of all the trolls in each section of the museum."
Breeding ground: When you're famous, everyone wants to be a part of it. Setting the original record back in 2014 drew a lot of media attention to the tiny Alliance attraction, including stories on CNN and BBC Radio, and in The Times of India. "People have been donating trolls almost weekly," says Groom. The largest donation, in fact, included more than 4,000 items. "People bond with their trolls and want them to go to a good home."
Keeping track Groom, who retired in February after 32 years as a psychiatric nurse, sorts her collection of more than 20,000 items by manufacturer and defining characteristics. "If I get a new troll dressed in a holiday outfit," she says, "then I go to the trolls with the holiday outfits so they are grouped together."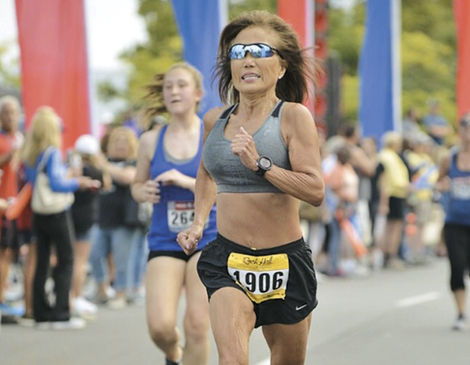 Fastest Women's 70-and-over Marathon
Record Established: Oct. 7
Record setter: Jeannie Rice doesn't have small goals. Maybe that's because there aren't many people who can keep up with the 70-year-old. At the Chicago Marathon in October, the Concord Township resident's time of 3 hours, 27 minutes, 50 seconds shattered the previous mark set by Helga Miketta of Germany by more than seven seconds. "I had her time on my refrigerator and I looked at it every day," says Rice.
False start: Rice thought she was primed to break the record in April during the Boston Marathon. But with temperatures lingering in the 30s and a steady rain, the weather had other ideas. "I got hypothermia," she says. "I got dizzy and fell at the 21-mile mark, bruised my knee and took five weeks to recover."
Six pack: Rice, who has competed in 117 marathons, has won her age division in the Chicago, Boston and New York marathons — halfway to claiming a title at all six major marathons. While Tokyo, Berlin and London have eluded her, Rice won't be deterred. "I want to win it all," she says. "That's what I'm going after."
Short stuff: Rice spent six weeks in Florida training to break the world record in the half-marathon at the Jan. 20 Naples Daily News Half Marathon. "I run pretty much every day," she says. "I get up in the morning, early, and go out and run and then my day starts."

Ball Joint: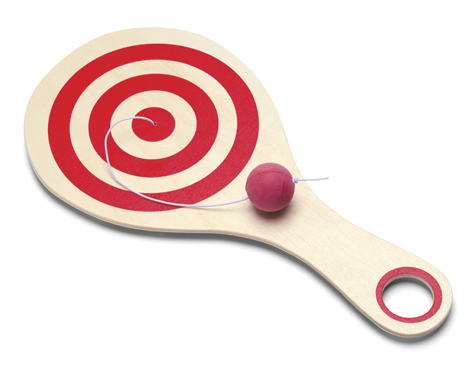 Inspired by the 14-foot paddle ball sculpture outside Superelectric Pinball, the Gordon Square Arts District and Land Studio attempted to set the world record for most people playing paddle ball at the same time. While the Sept. 15 try didn't bounce the record of 443 people, it was a game effort. "I felt like it was a win for the whole community," says Carrie Carpenter, executive director and president of the Gordon Square Arts District. "People kind of hung out and had fun, played and met each other."