Tania Menesse is working against a legacy. The Shaker Heights director of economic development knows brothers Oris and Mantis Van Sweringen designed her hometown more than 100 years ago as residential community centered around streetcars. "All commercial endeavors would happen at downtown Cleveland," she says. "That was clearly appropriate for the 1920s but certainly not in 2016." Built in the 1950s, Van Aken Center is the closest thing Shaker Heights ever had to a downtown. But it's being torn down and transformed into a new urban-style development that includes shopping, dining, office and residential space centered around a transit hub. Menesse shares four things to know about the $90 million project, which is slated for completion by 2018.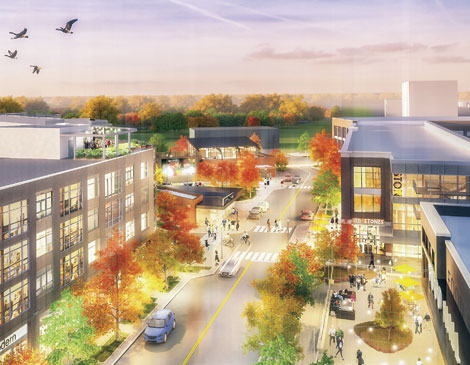 Better connections: To improve traffic and pedestrian safety, Van Aken Boulevard and Northfield Road were removed from the difficult six-way intersection at Warrensville Center Road and Chagrin Boulevard. The new Van Aken District will be more walkable and better connected to nearby neighborhood thanks to three new roads — named after Frank Meade, Bloodgood Tuttle and Frank Ray Walker, architects who designed many of the city's stately manors. "This development is an authentic extension of Shaker Heights," Menesse says.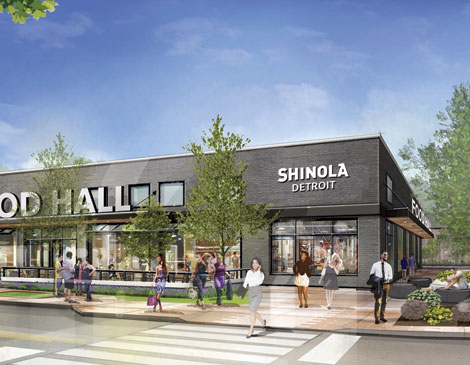 Building blocks: Styled like Columbus' North Market, the Orman Building — an amalgam of the Van Sweringens' first names — is the anchor of the development. Detroit-based watchmaker Shinola, Rising Star Coffee Roasters and Luna Bakery & Cafe have already signed on. Two sit-down restaurants and 15 to 20 smaller market-style stalls are also expected to occupy the space. "It will be a place where high school students can meet to do their homework, and people can gather like at a coffee shop," Menesse says.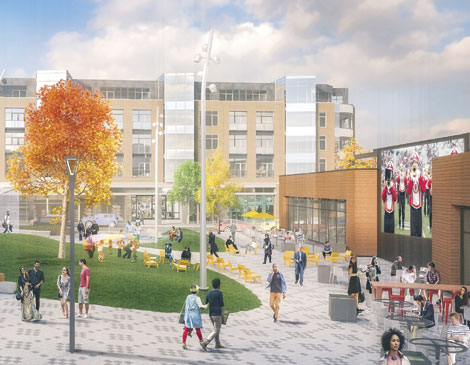 Green ways: A diminutive, 1/3-acre park is slated for the center of the development. A Mitchell's Homemade Ice Cream shop and two new restaurants — including one from Jonathon Sawyer, who will also oversee the entire district's culinary direction — will open onto the green space. Proposals for the tiny swath of green include putting up a screen for movie nights and applying for an open alcohol container allowance. "That will unify the area," Menesse says. "Somebody can get a drink and come sit outside and watch their kids play."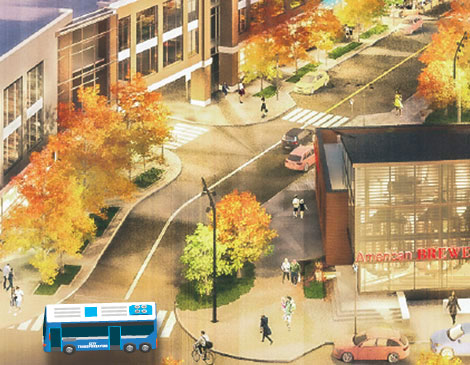 Ground movement: With public transit as part of Shaker's founding principles, the city will refocus the new district around Greater Cleveland Regional Transit Authority's Blue Rapid line. District employees can take the Rapid to work, and residents in the 102 luxury apartments being built in the district will have quick access to downtown Cleveland and more. Seven RTA bus lines will also flow into Van Aken. "We have the transit line in Shaker," Menesse says. "We've just not capitalized on it."