Tremont and Ohio City may still be all the buzz, but the city of Cleveland's Neighborhood Transformation Initiative is putting the spotlight on some of the city's more disadvantaged communities, including Glenville.

The $17.4 million four-story mixed-use Glenville CircleNorth development near University Circle blends apartment housing, retail and dining, and entrepreneurial training to create wealth opportunities and restore value to the neighborhood, which has struggled with abandoned homes and a lack of investment.

"In Glenville, we needed to push the market forward, encourage private development and position the area for future growth," says David Ebersole, Cleveland's director of economic development.
Glenville Circlenorth should be a boom for the East Side neighborhood, providing housing, shopping, dining, entrepreneurial opportunities and more. Here are four things to know about the new development.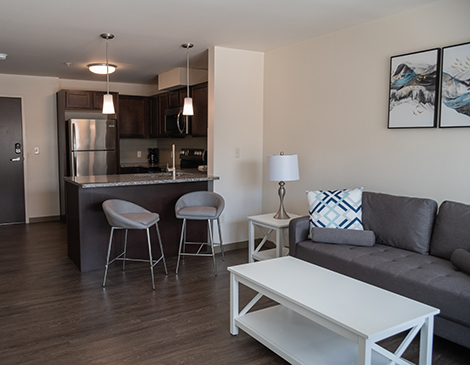 Urban Living
Glenville CircleNorth has 63 one- and two-bedroom apartments decked out with amenities such as granite countertops and stainless steel appliances. More importantly, with 37% of the nearby population below the poverty line, 20% of the units will offer reduced rent for lower income residents. "We want to attract students and people along every aspect of the economic scale," says Briana Butler, Neighborhood Transformation Initiative manager. "We don't want to leave out anyone."
The Plaza
This 11,530-square-foot tree-lined gathering space, adjacent to CircleNorth, is more than just a scenic spot to enjoy lunch. With free Wi-Fi available, the Plaza encourages Glenville residents to drop by, access the internet or even relax with a book. "It shows that we're beautifying and transforming the entire area," says Freddy Collier, director of the Cleveland City Planning Commission. "The Plaza ensures that our investment in this neighborhood goes beyond just brick and mortar."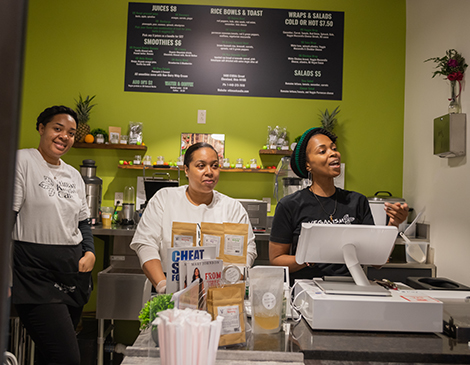 Glenvillage
CircleNorth's ground floor features spaces offering dining, shopping and entrepreneurial opportunities for those launching businesses. This retail incubator now hosts three restaurants (including anchor tenant Black Box Fix), a coffee shop, barbershop and two clothing shops. Each receives subsidized rent and other assistance. "This was created to eliminate some of the barriers entrepreneurs face, like securing financing and negotiating leases," says Butler. "We help them push through those issues."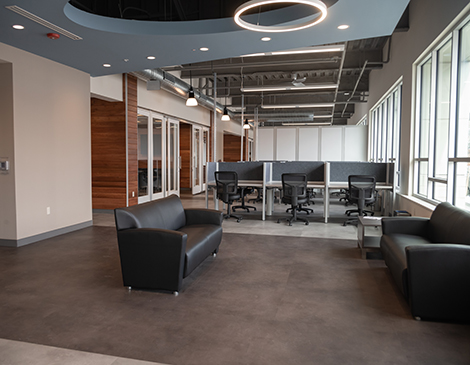 Cleworx
Part of CircleNorth, CLEworx rents coworking space ranging from conference rooms to cubicles for freelancers or anyone hoping to take their business to the next level. Aside from perks such as a kitchen and printing capabilities, organizations such as Comeback Capital also educate business owners, shepherding them through the startup process and even funding the finished products. "They are there to help companies scale and get to the point where they could attract some venture capital," says Butler.