In the eight years that Natalie Puts has been managing Sebastian's Meats, she's grown increasingly weary to promises of positive change at the West Side Market.
Since Sebastian's first occupied its liverwurst-laced stall in Market Hall in 1995, Puts felt the care was lacking. Backed up basement sinks often flooded shop floors. Exposed, prewar brick was difficult to clean. In the 2010s, neighboring vendors — like Annemarie's Dairy and Vince's Meats — left due to, Puts says, unfulfilled political promises.
But now, Puts is witnessing a sea change. In February, after the Bibb Administration received an updated West Side Market Revitalization Plan, a study completed by outside consultants, an overdue $12 million makeover clicked on. In the summer, stainless steel replaced the outdated brick. Floors were redone. Dirtied stalls in the produce arcade were powerwashed.
"We all hate empty promises," says Puts, as she prepares a tray of Bacon Bombs — stuffed pepperoncini — for the Market's 110th anniversary earlier this month.
"When [Mayor Justin Bibb] came and told us, 'Hey, our renovations are beginning X day,' we were like, 'OK, we'll see what happens,'" Puts says. "And it actually happened."
In late March, matching the study's recommendations, City Hall announced plans to hand over the Market to a nonprofit operator. In June, Bibb hired Market Ventures, a Maine-based firm responsible for the lauded revitalizations of New York's Essex and Cincinnati's Findlay Markets. The firm's vision has crystallized in a variety of 21st-century gems: European-style retail plazas, East Asian cooking demos, food hall-style seating.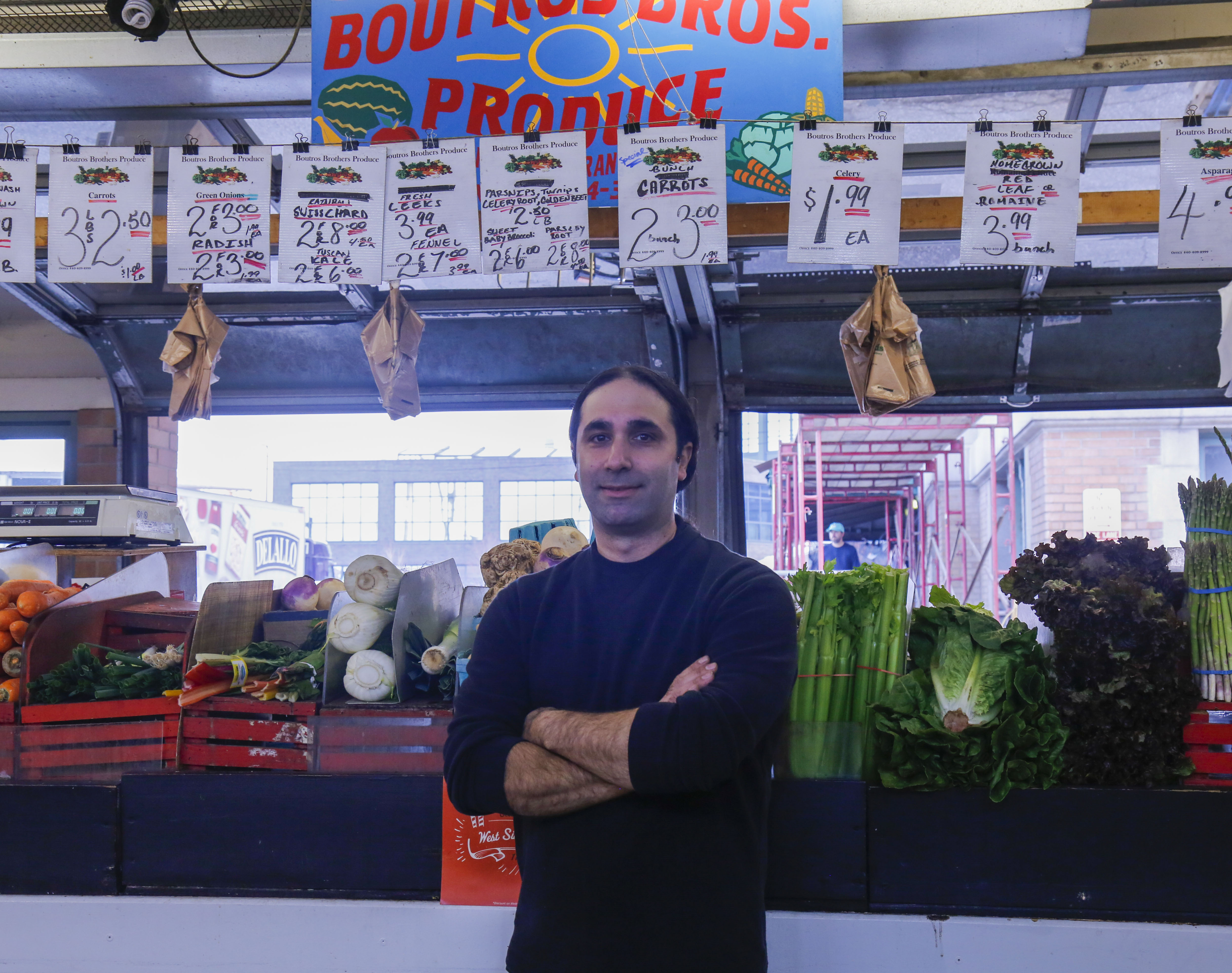 Q&A: Senior Strategist Jessica Trivissono on the West Side Market's Shift to a Non-Profit Operator
The eventual transition, scheduled to finish up by the end of 2024, will, according to a release, "[insulate] the Market from political changes" and execute "innovations in technology, programming and partnerships." In a recent survey of 450 customers and all 100 vendors, however, the top request was a little more clear: "Improve diversity among food stands."
One key question still remains among vendors, even as they rebuild trust with local government. To what extent, many ask, should the market lean toward residents? And to what degree, tourism?
"If it was up to me, I would figure out a way to make this a better food market," says Tom Boutros, who has run his family's Boutros Brothers Produce with his brother Joe since 2003. "Every customer will tell you, 'Don't change nothing. I like it the way it is. I want more food.'"
But Boutros, who once spearheaded the 21-person advisory board, runs into his own self-doubt. Around 2012, after nine years of working full-time, Boutros noticed a gradual dip in regulars from nearby Ohio City and Tremont. Then, mid-
decade, he saw new vendors unable to compete with veterans leaving after two years. He felt the city-owned arm of Mayor Frank Jackson's administration failed to help.
Over the former mayor's 16 years, "I saw him maybe once or twice," he says. "[Bibb] comes in way more than the other guy, so I'll take it."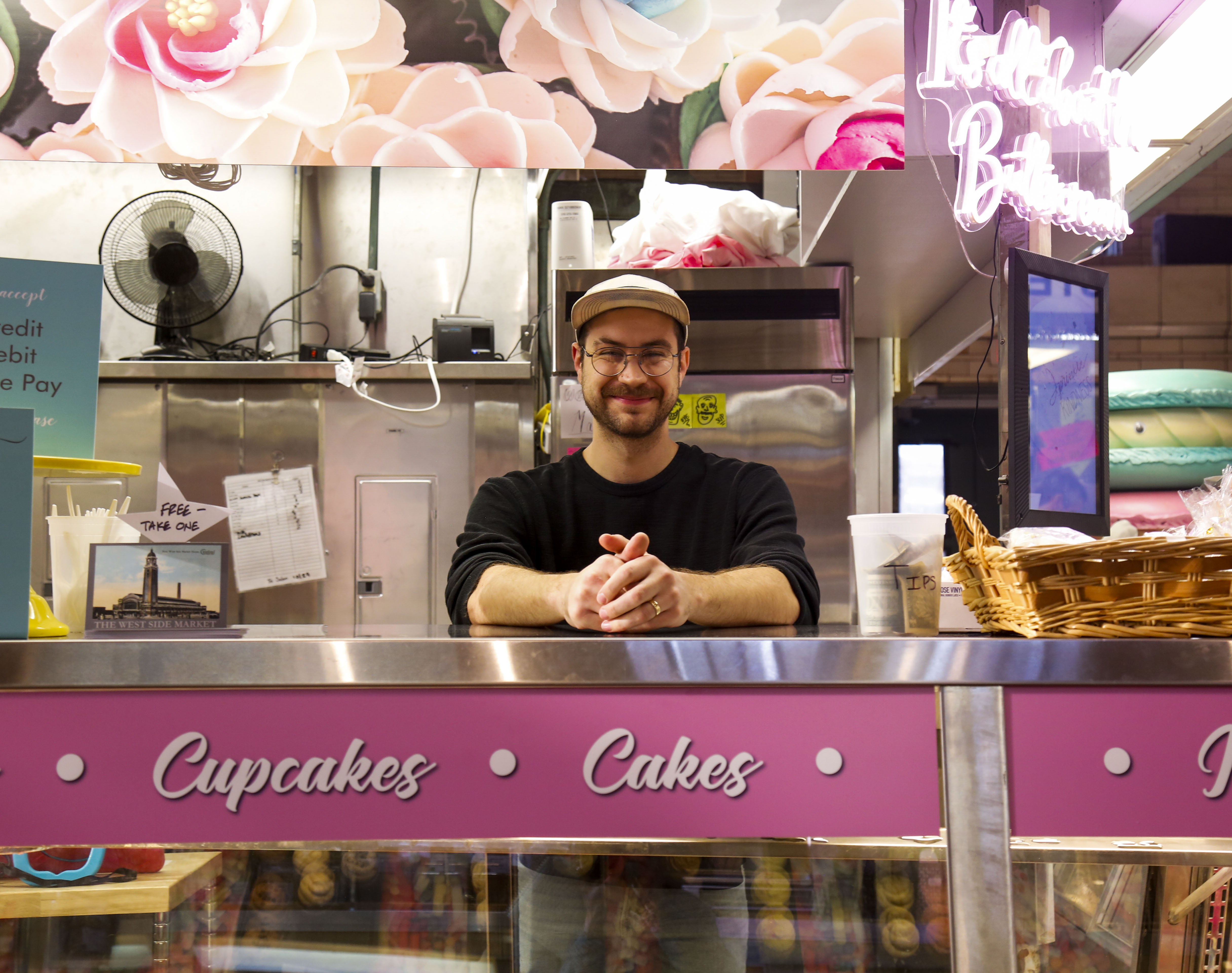 Zach Niford, who helped open White Flower Cake Shoppe in July, notices a greater cultural tilt toward openness. He sees the redone electrical and sink casings as a precursor to more event-based fun — like, say, a macaron decorating how-to.
"There's definitely an old guard that's had their way," he says, perched above a rainbow-hued row of cupcakes. "We're excited for new things."
And so are market tourists, especially regulars with a critical eye.
"Usually [at other markets], there's a place to sit," says Angela Brintlinger, a professor living in Yellow Springs, eating cannoli from Euro Sweets. "What about local art? T-shirts?"
"Music! Not too loud, though," says her friend Nikola Jovic, a pollster from Serbia. "With a few tables. Some charities."
"And wine — some jazz?" Brintlinger says. She takes a bite, then adds, "Sometimes you have to give people something they don't know they want."
Arriving in your inbox every Wednesday, our free weekly "In the CLE" newsletter is your guide to fun and staying in the know in The Land. Click here to subscribe.