Averse to flying, BJ Colangelo was already on emotional high alert as she took a seat at a Cleveland Hopkins International Airport bar on Halloween. As she ordered a drink, Colangelo overheard two women sitting next to her discussing a plan to ambush their unfaithful husbands — men the wives believed were sleeping with each other. "My brain exploded," says Colangelo, a journalist, actress and filmmaker. "How is this happening next to me?" As she began documenting their conversation on Twitter, her feed exploded, with her most popular tweet hitting 27,000 likes. "It was borderline ridiculous," she says. The story of the women, who she nicknamed "Shot Lady" and "Gum Lady," drew the attention of everyone from BBC Three to George Takei. "It was two weeks before I could use Twitter like a normal person." She revisits some of those tweets with us.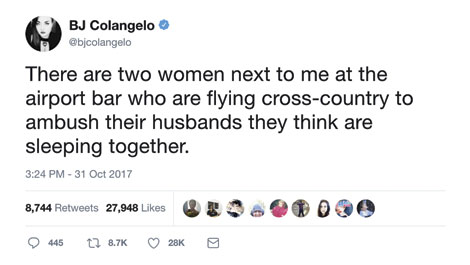 "That was the moment of me saying, Holy crap, this is so insane I have to document it. I had no intention of doing a thread, but almost immediately people replied, asking to tell them more."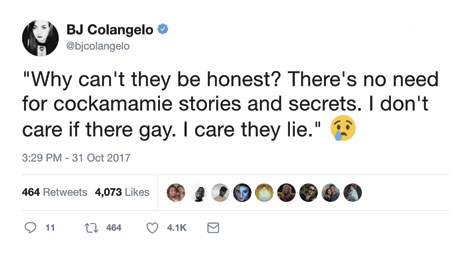 "It's the only time I've ever heard someone say 'cockamamie' out loud. It was comforting to see the honesty and the kindness the two women had for each other. I realized that no matter what, they really did love their husbands."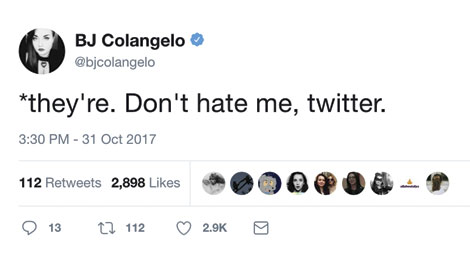 "The internet has been pretty relentless about the mistake."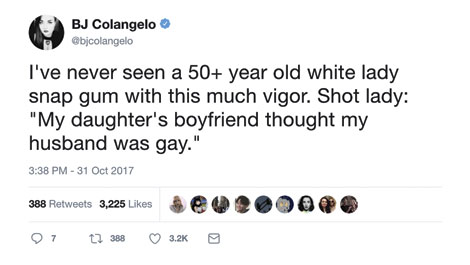 "She clearly used gum when she was anxious. She was snapping and popping gum like she was in a rap video. I had to document it because of what it did to my own brain."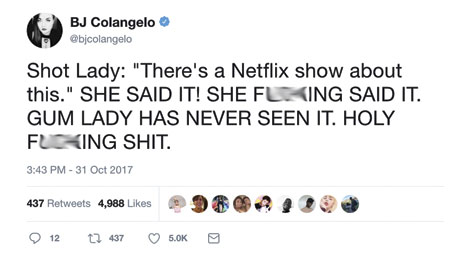 "I almost jumped out my skin. One of my guilty pleasures is watching Grace and Frankie on Netflix. Even though she didn't know the name of it, the fact that she had heard of the show was everything to me."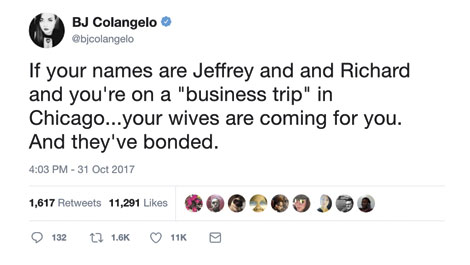 "That was the button I wanted to put on it. The most captivating thing about their story was that they did bond. To see them join forces was really exciting to me. It was like a moral to the story."

BJ Colangelo
Age: 27 • City: Lakewood
The movie journalist, actress and filmmaker's Powerbomb, a wrestling/horror thriller filmed in Cleveland, is due out this year.
On effective eavesdropping: "Tune out everything else around you and concentrate on what's worth sharing without being obvious." On Twitter storytelling: "Your tweets should be entertaining, provocative and coherent. Make sure any one of your tweets can stand on its own."